Activate Digital Marketing To
10X Your Business
Mungkin diantara kalian, masih banyak yang kurang mengerti untuk menerapkan digital marketing dalam bisnis Anda. Untuk mendapatkan hasil yang bagus dalam menjalankan digital marketing, Anda harus lebih mengenal bisnis Anda itu sendiri. Oleh karena itu, ToffeeDev ingin menjelaskan step – step apa saja yang dapat dilakukan untuk mengenal bisnis Anda dan menjalankan digital marketing dengan lebih sempurna.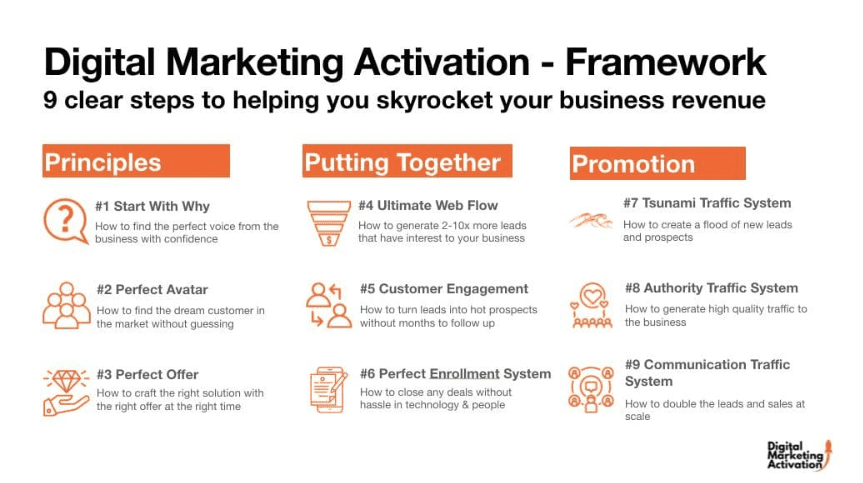 Digital Marketing Activation ini terdiri dari 3 stages dengan total 9 steps yang dapat dilakukan untuk menjalankan digital marketing dengan lebih baik. Apa saja 9 steps yang dilakukan tersebut?
Stage pertama yang ada pada Digital Marketing Activation adalah Priciples, dimana ini merupakan stage awal dan yang terpenting dalam menentukan keberhasilan digital marketing Anda. Pada stage ini terdapat 3 tahapan, yaitu:
Step pertama yang dilakukan adalah start with why, dimana kalian sebagai pemilik bisnis harus mencari tahu mengenai produk Anda dengan lebih detail agar Anda dapat menyuarakan produk kepada calon customers dengan kepercayaan diri yang tinggi. Bisa dikatakan bahwa pada step ini Anda harus mengetahui alasan kenapa produk ini harus dijual kepada calon customers.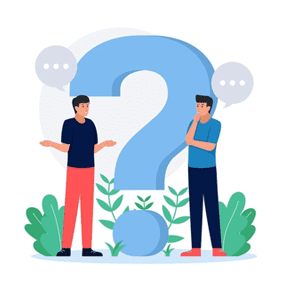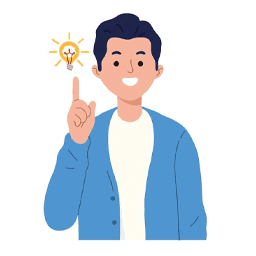 Setiap bisnis harus memiliki karakteristik target customers yang spesifik terhadap produk atau jasa yang ditawarkan, dikarenakan setiap orang tidak dapat menjadi target customers Anda. Oleh karena itu, pada stage ini Anda harus mengetahui dan menentukan target customers yang cocok untuk bisnis Anda agar digital marketing yang dilakukan mendapatkan hasil yang baik.
Ini merupakan steps terakhir dari stage princple, dimana sebelumnya Anda telah menentukan target avatar dan pada steps ini Anda harus memberikan offer yang paling cocok untuk target avatar yang telah ditentukan. Pastikan setiap avatar memiliki offer yang berbeda-beda sesuai dengan apa yang dicari oleh target avatar.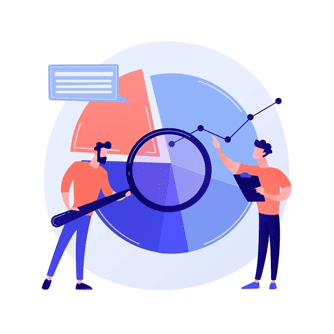 Stage 2 : Putting Together
Setelah melewati stage principles, maka Anda akan memasuki stage yang kedua yaitu putting together, dimana pada stage ini Anda akan membuat sebuah webflow, membangun engagement terhadap semua orang dan membuat orang – orang membeli produk Anda. Pada stage ini juga terdapat 3 steps, yaitu:
Pada steps ini Anda akan membuat sebuah web flow untuk bisnis Anda, dimana dengan adanya web flow ini Anda dapat membuat seseorang mengerti apa yang Anda tawarkan. Pada steps ini Anda dapat membuat sebuah funnel untuk setiap produk / jasa yang ditawarkan oleh bisnis Anda.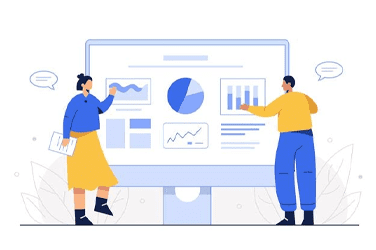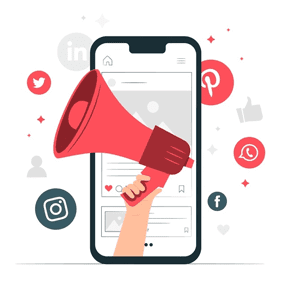 Setelah membuat web flow, maka steps selanjutnya yang harus dilakukan adalah manage database. Dimana Anda harus menyimpan semua contact yang pernah berhubungan dengan bisnis Anda ke dalam CRM ataupun email, agar contact yang Anda simpan dapat berubah dari leads menjadi customers. Dengan melakukan manage database, Anda juga meminimalisasi cost untuk marketing.
3.Perfect Enrollment System
Setelah membuat web flow dan customer engagement selesai, maka steps terakhir dalam stage putting together ini adalah perfect enrollment system dimana Anda harus mencari cara agar calon customers dapat membeli produk / jasa Anda secara online dengan lebih mudah. Anda juga harus mencari platform yang bisa Anda gunakan untuk menerima pembayaran tersebut secara online.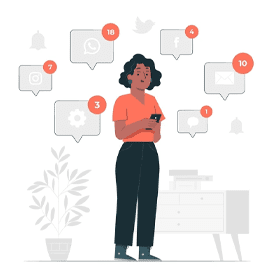 Setelah melewati semua steps yang ada di stage principles dan putting together, dimana Anda mengenali produk / jasa bisnis hingga membuat web flow untuk memudahkan calon customers dalam memperoleh produk / jasa dan ini merupakan stage terakhir yang harus Anda lakukan adalah promotion, dimana Anda akan mempromosikan bisnis Anda secara digital.
Step pertama yang dilakukan pada stage promotion ini adalah untuk menambah leads dan prospek baru untuk bisnis Anda dengan meningkatkan traffic sebanyak mungkin, dan digital marketing yang dapat kalian lakukan untuk meningkatkan traffic dalam jangka waktu yang singkat adalah dengan menggunakan Paid Ads. Paid Ads merupakan strategi marketing yang paling cepat dalam mendatangkan traffic tetapi juga membutuhkan dana yang lebih besar.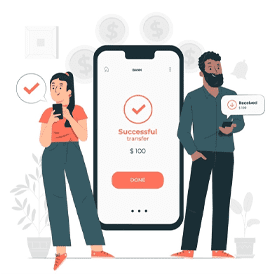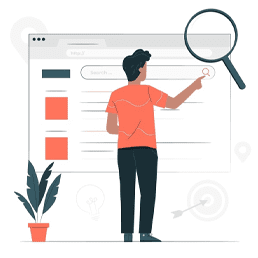 2.Authority Traffic System
Setelah melakukan strategi marketing dengan menggunakan Ads, maka steps selanjutnya adalah untuk mendapatkan lebih banyak traffic yang lebih berkualitas dibandingkan sebelumnya, maksud dari berkualitas itu adalah traffic yang memiliki potensi lebih bagus untuk menjadi calon customers Anda. Strategi digital marketing yang dapat Anda lakukan di steps ini adalah SEO atau Search Engine Optimization.
3.Communication Traffic System
Setelah sebelumnya sudah melakukan promosi menggunakan Ads dan SEO, maka steps selanjutnya adalah untuk mendapatkan leads dan sales yang lebih banyak lagi untuk bisnis Anda. Strategi digital marketing yang dapat dilakukan adalah social media, dimana Anda dapat melakukan komunikasi yang baik dengan calon customers untuk meningkatkan sales.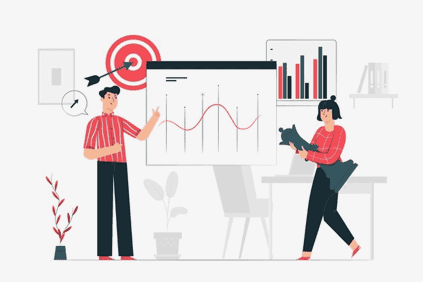 Setelah menerapkan stages dan steps yang dijelaskan sebelumnya maka Anda dapat meningkatkan bisnis Anda 10X lebih baik dengan menggunakan Digital Marketing Activation Framework ini. Jika Anda ingin mengetahui lebih detail mengenai Digital Marketing Activation Framework ini, maka Anda dapat mendaftarkan diri untuk mengikuti webinar ini secara GRATIS.