Bagi sebuah brand pada masa kini, engagement rate platform media sosial yang kuat merupakan tanda bahwa Anda memiliki pengaruh besar terhadap pasar. Engagement rate atau tingkat engagement menunjukkan tingkat keterlibatan audiens dengan brand Anda, baik itu melalui konten sosial media maupun website.
Strategi Meningkatkan Engagement Rate
Tingkat keterlibatan bukan hanya tentang popularitas, melainkan pula hubungan berarti dengan pelanggan yang sudah dimiliki saat ini maupun pada masa depan. Bagaimana cara meningkatkan tingkat keterlibatan ini melalui digital marketing? Simak ulasannya berikut ini!
1. Analisis tingkat keterlibatan yang sudah dicapai
Untuk mendorong engagement rate melalui digital marketing, terlebih dahulu Anda harus tahu tingkat keterlibatan yang sudah diraih. Bakal sulit menerapkan strategi kalau Anda tidak tahu harus mulai dari titik mana. Oleh karenanya, coba catat dulu jumlah follower media sosial brand Anda saat ini, jumlah komentar, tingkat share, dan juga likes.
2. Tentukan strategi
Setelah mengetahui posisi tingkat keterlibatan audiens dengan brand Anda saat ini, maka langkah berikutnya adalah menentukan strategi. Perlu diketahui bahwa strategi meningkatkan engagement rate untuk setiap brand tidaklah sama. Semua harus dicoba melalui proses trial and error untuk mengetahui strategi mana yang berhasil. Namun, satu yang pasti, Anda harus tahu dulu tujuan meningkatkan tingkat keterlibatan, apakah untuk mengumpulkan feedback, branding bisnis, mencari calon pelanggan baru, atau memberikan tips dan trik pada audiens.
3. Kenali audiens
Supaya sukses meningkatkan keterlibatan melalui digital marketing, maka Anda harus mengenali dulu audiens dari brand. Sebab, bakal sulit mengajak audiens untuk terlibat jika konten brand Anda tak sesuai dengan mereka. Tentukan target audiens Anda dan cari tahu apa yang mereka sukai, topik yang sedang mereka bicarakan, dan hal lain yang membuat mereka tertarik. Dengan begitu, Anda bisa membuat konten yang dipersonalisasi khusus targeted audiences.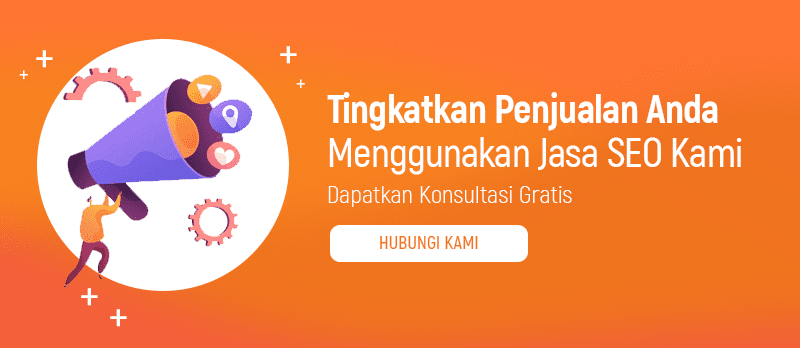 4. Buat konten yang bersifat mengajak
Setelah mengenali audiens dan hal-hal yang mereka sukai, Anda perlu membuat konten yang berkualitas serta mampu menarik perhatian audiens bisnis Anda. Salah satu caranya adalah menyematkan ajakan untuk terlibat di setiap postingan.
Contohnya apabila postingan diunggah di Instagram, Anda bisa mencoba membuat posting konten polling, call to action untuk menggunakan hashtag yang sama, posting video challenge dengan tag akun brand Anda, kuis, cerita pengalaman audiens, ask me anything, dan lain sebagainya. Intinya adalah membuat postingan Anda di Instagram tidak hanya sekadar lewat di timeline maupun story audiens.
Baca Juga: Call To Action Adalah Cara Anda Menarik Perhatian Pelanggan
5. Bangun percakapan dengan audiens
Audiens akan senang apabila mereka dilibatkan pada sebuah brand yang memang mereka sukai. Oleh karena itu, jika Anda ingin mendorong engagement, maka cara paling ampuh adalah dengan membangun percakapan dengan audiens. Contohnya dengan membalas komentar, merespons DM, menjawab pertanyaan yang diajukan, dan sebagainya.
Namun, ingat, personalisasikan respons Anda terhadap audiens dan hindari menggunakan template jawaban. Dengan begitu, brand Anda akan terlihat manusiawi dan audiens pun senang karena merasa benar-benar bisa berinteraksi dengan seseorang.
6. Rutin jadwalkan konten
Satu hal penting yang tak boleh terlewat saat Anda sedang berupaya mendorong engagement rate adalah penjadwalan konten rutin. Contohnya setiap hari, tiga kali seminggu, atau sekali seminggu. Mengunggah secara konsisten akan menjaga konten tetap segar dan keterlibatan audiens berjalan aktif. Lalu, ketahui juga waktu terbaik untuk mengunggah konten agar bisa mendapatkan keterlibatan audiens secara maksimal.
Baca Juga: Cara Menghitung Engagement Rate Instagram
Meningkatkan engagement rate melalui digital marketing bukanlah sebuah proses yang satu kali jalan selesai dan berhasil. Prosesnya bakal lebih rumit dan harus melalui uji coba untuk mengetahui strategi yang paling bekerja. Oleh karena itu, lebih baik serahkan hal ini pada ToffeeDev sebagai digital marketing agency yang akan mengurus channel media sosial Anda dan memastikan tingkat keterlibatan audiens tinggi.