Menarik perhatian pelanggan adalah salah satu poin penting dari strategi digital marketing Anda. Hal ini akan sangat berpengaruh terhadap berhasil atau tidaknya strategi Anda. CTA atau Call to action adalah salah satu cara Anda untuk bisa menarik perhatian dari para pelanggan. CTA akan menjadi sebuah hal yang penting yang harus bisa Anda optimalkan.
Tidak akan ada gunanya Anda menghabiskan sumber daya untuk melakukan strategi yang tidak akan memberikan hasil. Mengoptimasi call to action adalah cara bagi Anda untuk bisa menarik perhatian dari para pengunjung dan juga bisa meningkatkan kemungkinan berhasilnya strategi digital marketing Anda.
Call To Action Adalah
Call to action adalah kata – kata yang bertujuan untuk mendorong orang – orang yang melihatnya untuk take action (mengambil tindakan), Anda akan sering melihatnya pada button di iklan atau landing page yang dapat diklik. Call to action sangatlah efektif, karena memiliki fungsi sebagai sebuah "Dorongan" dan sifatnya yang persuasif akan bisa menarik perhatian dari para pelanggan, contohnya seperti tombol CTA dengan kalimat "Beli Sekarang" atau "Daftar Sekarang".
Kalimat – kalimat pemberitahuan atau ajakan agar konsumen segera membeli sebuah produk, seperti "penawaran hanya berlaku minggu ini", "beli sekarang juga, stok terbatas" bisa juga dikategorikan sebagai sebuah CTA. Sebuah kesepakatan khusus dan disertai dengan batasan waktu juga termasuk CTA, misalnya "Pesan sebelum tengah malam untuk menerima hadiah", "diskon berlaku hanya untuk 50 pelanggan pertama" juga merupakan bentuk dari kalimat CTA.
Baca Juga: 5 Cara Membuat Copywriting Yang Menarik
Permintaan sederhana yang tidak menuntut, seperti "pilih warna" atau "tonton video ini" bisa juga kita kategorikan sebagai sebuah CTA, permintaan yang lebih menuntut juga tergolong ke dalam CTA.
Ada banyak bentuk CTA yang bisa kita manfaatkan, tetapi di dalam dunia digital marketing, ada banyak faktor lain yang akan mempengaruhi berhasil atau tidaknya sebuah CTA. Kita tidak bisa secara sembarangan dalam memilih CTA yang akan digunakan.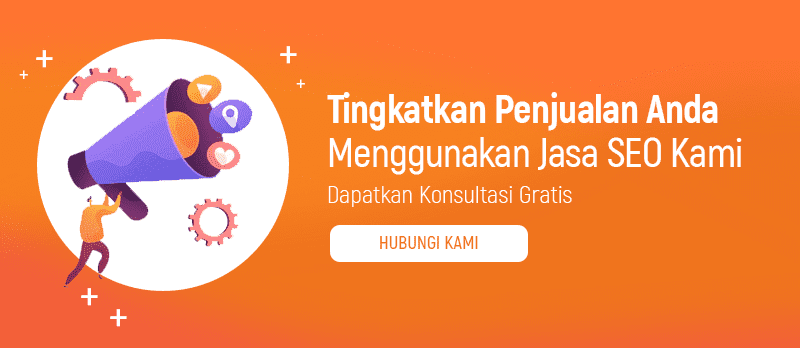 Call To Action yang Baik
Bentuk dari CTA akan bervariasi, sesuai dengan kebutuhan Anda. Hal ini akan dipengaruhi oleh niche, geografis, psikografis dan berbagai faktor-  faktor lainnya. Ada beberapa hal yang harus Anda perhatikan dalam membuat CTA, yaitu:
Penawaran
Pastikan Anda memberikan sebuah penawaran sebelum Anda membuat sebuah CTA. Tanpa adanya sebuah konten penawaran, akan sangat kecil kemungkinan berhasilnya CTA yang sudah Anda buat.
Teks
Perhatikan kalimat – kalimat di iklan, email atau landing page Anda. Coba hindari penggunaan kalimat pasif di landing page. Dan kalimat pasif pada CTA bisa memberikan Anda keberhasilan atau malah merugikan Anda. Pastikan teks yang Anda buat bisa "mengundang" para pengunjung dengan baik.
Baca Juga: Cold Calling Berguna untuk Gaet Pelanggan, Berikut Tips Melakukannya
Desain
Landing page, email dan iklan yang didesain dengan baik tentu bisa menarik minat dari para pengunjung untuk mengklik button CTA Anda. Gunakan warna yang kontras dengan warna latar pada button CTA untuk bisa membuatnya menonjol. Pastikan juga ukuran dari button Anda tidak terlalu kecil, buatlah button yang besar karena hal ini bisa menarik perhatian dari para pengunjung.
Baca Juga: Apa Itu Call-to-Action (CTA) dan Pentingnya dalam Pemasaran
Kesimpulan
Call to action adalah salah satu faktor penting untuk menentukan keberhasilan dari strategi digital marketing Anda. CTA yang di optimasi bisa membantu Anda, terutama dalam menarik minat para pelanggan. Iklan, email marketing, serta berbagai konten di dalam strategi digital marketing Anda akan  membutuhkan CTA yang dibuat dengan baik.
Apabila Anda memiliki pertanyaan atau pendapat yang berbeda silahkan bagikan pada kolom komentar, dan jangan lupa untuk share artikel ini.