Blog adalah sebuah aplikasi website yang bisa diakses melalui jaringan internet dan biasanya memuat ragam tulisan dari pemiliknya. Siapa pun bisa membaca hasil tulisan tersebut selagi masih terkoneksi di dunia maya. Pada awal penggunaannya, penulis blog (disebut juga narablog atau blogger) memanfaatkan aplikasi ini sebagai catatan harian online. Namun, kini pemanfaatan blog tidak hanya sebatas jurnal pribadi si-user saja, tetapi juga berfungsi sebagai mesin penghasil uang. Kok bisa? 
Sebenarnya, ada banyak cara agar blog bisa memperkaya penggunanya. Berikut ini rangkuman empat cara monetisasi blog buat Anda. 
Cara Monetisasi Blog Anda
Penasaran bagaimana Anda bisa monetisasi blog Anda? Berikut ini adalah beberapa tips untuk Anda!
1. Mendaftarkan Blog ke Google AdSense
Dengan terdaftar di layanan periklanan Google AdSense, Anda bisa menempatkan beberapa titik banner iklan pada tampilan blog. Format iklan yang ditayangkan umumnya sangat beragam, seperti teks, video, atau grafis.
Setiap kali pengunjung blog mengklik iklan yang ditampilkan, Anda akan mendapatkan bayaran. Sistem pembayaran iklan seperti ini dikenal juga dengan skema Pay per Click (PPC). Untuk satu kali klik, blogger umumnya akan mendapatkan $0,01 hingga $5. 
Model pembayaran iklan selanjutnya adalah Cost per Impression (CPM). Kalau PPC dilihat dari banyaknya jumlah klik, CPM membayar narablog berdasarkan jumlah impresi/view iklan oleh pengunjung. Itu artinya makin banyak pembaca yang berkunjung ke blog Anda, makin tinggi peluang penghasilan yang diperoleh. 
Untuk mendaftarkan blog ke layanan periklanan Google AdSense, Anda harus memastikan kalau akun AdSense Anda sudah aktif, blog sudah aktif dalam kurun waktu tertentu, dan memiliki tulisan-tulisan yang menarik minat pembaca terlebih dahulu.
Baca Juga: Mengetahui Cara Kerja Google AdSense
2. Berjualan Melalui Blog 
Tidak ada salahnya memanfaatkan blog sebagai e-commerce pribadi Anda. Banyak blog populer, sebut saja The Oatmeal, Seriouseats, The Luxe Lens, dan dconsulting, telah berhasil memanfaatkan akunnya untuk menjual produk (seperti perangkat lunak, kaus, ebook, jasa, dan lain-lain) kepada pengunjung web. 
Menariknya, penghasilan dari penjualan mereka pun cukup fantastis. Bagaimana tidak? Pasalnya, 100% hasil keuntungan dari penjualan produk/jasa dipastikan masuk ke kantong blogger tanpa potongan.
Berbeda dari Cara 1 sebelumnya, Cara 2 ini lebih menantang untuk dilakukan karena Anda tidak hanya dituntut untuk kreatif menulis blog Anda, tetapi juga diminta untuk terus mendalami pengetahuan tentang pemasaran produk melalui website. 
3. Melaksanakan Pemasaran Afiliasi 
Affiliate marketing (pemasaran afiliasi) bisa dikategorikan sebagai cara monetisasi blog paling efektif dan mudah sekarang ini. Anda hanya harus menyertakan referral link atau code dari program afiliasi dalam setiap posting-an blog Anda.
Tertarik? Tak sulit mendapatkan partner program pemasaran afiliasi. Banyak perusahaan (baik dalam dan luar negeri) yang telah menyediakan program ini, seperti Amazon, Tokopedia, Bukalapak, Rakuten, dan sebagainya.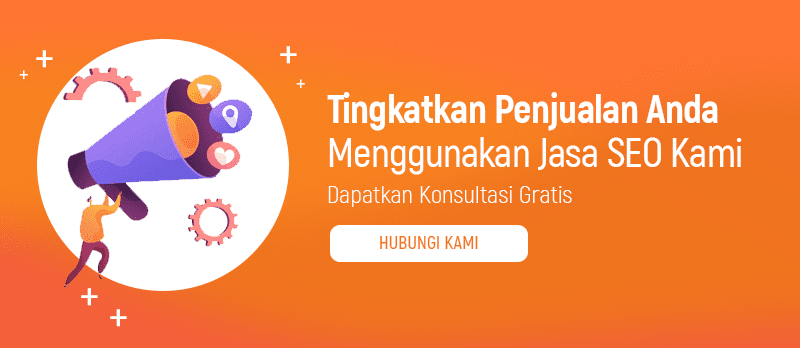 4. Menyediakan Layanan Sponsored Post
Sponsorship adalah cara terakhir untuk menghasilkan uang dari blog. Dalam program ini, penulis blog biasanya akan diminta untuk menulis sebuah artikel yang bertujuan mengulas dan melakukan strategi soft-selling terhadap sebuah produk atau jasa dari pihak sponsor.
Cara ini bisa dibilang yang paling sulit untuk didapatkan. Salah satunya adalah karena Anda harus mendapatkan kepercayaan pemilik produk/jasa untuk mempromosikan produk/jasa mereka di blog Anda terlebih dahulu. 
Selain itu, pihak sponsor tentu tidak ingin berinvestasi di sembarang tempat. Mereka umumnya menetapkan beberapa syarat umum kelayakan sebuah blog untuk disponsori, antara lain:
Memiliki kredibilitas tinggi.
Mempunyai konten berkualitas.
Mengusung niche yang sesuai dengan produk/jasa yang akan dipasarkan.
Memiliki banyak pengunjung setia.
Meski terkesan sulit dilakukan, Anda akan merasa sangat senang saat melihat hasil transfer dalam rekening nantinya. Hal ini karena Anda bisa mematok harga iklan sponsored post lebih tinggi dibandingkan cara lain.
Baca Juga: Mengetahui Seluk Beluk Cara Kerja Search Engine
Kesimpulannya, keberadaan dunia online dapat membantu Anda dalam memperoleh pendapatan tambahan. Salah satunya adalah dengan memonetisasi blog dan mengelolanya dengan baik. Semoga ulasan mengenai empat cara monetisasi blog di atas menginspirasi Anda.