Tampilkan identitas bisnis anda melalui visual dan desain yang bermakna
Mulai dari logo, kartu nama, hingga berbagai desain lainnya, Anda akan bisa memperkenalkan jati diri bisnis pada calon konsumen. Bantu mereka mengenal siapa Anda melalui Brand Design yang menarik dan penuh makna.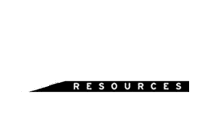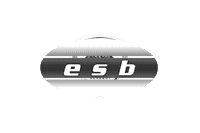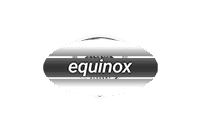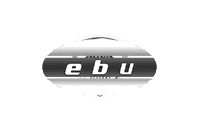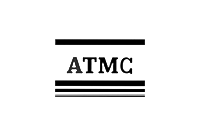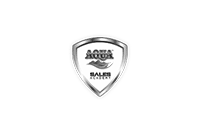 Professional and awesome design
Tunjukan identitas dari brand Anda melalui desain, warna, dan font yang cocok. Tim kami yang terdiri dari para profesional berpengalaman akan menuangkan identitas bisnis Anda ke dalam bentuk desain yang menarik dan penuh makna.
All kind of format
Tampilkan identitas bisnis Anda dalam berbagai macam format. Mulai dari kartu nama, kalender, hingga berbagai macam peralatan kantor. Pastikan setiap orang bisa mengenal bisnis Anda dengan mudah.
Tune to maximize your identity
Kami percaya, desain dan visual yang menarik saja tidak cukup. Anda perlu sesuatu yang benar-benar bisa menampilkan dan memperkenalkan brand pada konsumen. Kami siap membantu dan menemani Anda dalam perjalan ini.
Grow Your
Business With Us
Get a Free
Consultation!
In this 30-min online consultation, you'll get :
Free review of your business website & social media platform, including actionable steps you can do to improve it


Marketing & strategy ideas regarding your business website and social media advertisements
Mengapa Harus Menggunakan Jasa Brand Identity?
Kesan pertama dalam berbisnis adalah hal yang penting. Jangan sampai calon klien kesulitan dalam mengingat identitas bisnis Anda. Merepresentasikannya deng  benar melalui visual dan desain yang menarik tentu menjadi salah satu bagian penting untuk Anda perhatikan.
Salah satu cara termudah bagi masyarakat luas untuk mengenal bisnis Anda adalah melalui logo. Melalui logo tersebut, masyarakat dapat langsung mengingat apa perusahaan tersebut beserta namanya. Tapi banyak perusahaan yang memutuskan untuk tidak membuat logo bisnis karena masih berpikir ini adalah hal yang bisa mereka kesampingkan dulu. 
Citra bisnis yang ingin dicapai sesuai target konsumen tidak mungkin dapat dicapai jika hanya mengandalkan nama perusahaan saja. Anda butuh kombinasi dari warna, desain, serta font yang bermakna untuk bisa mengkomunikasikan identitas bisnis dengan baik.
Kemudian hal ini bisa dilanjutkan dengan membuat kartu nama yang juga disesuaikan dengan filosofi identitas bisnis Anda. Kartu nama masih menjadi salah satu alat penting dalam membantu. relasi yang baik.
Untuk level selanjutnya Anda juga bisa menerapkan desain tersebut pada berbagai elemen lainnya yang penting dalam bisnis. Contohnya seperti peralatan kantor. Bisa berupa kalender, kop surat, amplop perusahaan, dan masih banyak lagi.
ToffeeDev sebagai Digital Marketing Agency selalu berusaha memberikan dukungan maksimal bagi setiap bisnis yang membutuhkan layanan kami. Dukungan Digital Marketing Agency hingga Brand Design selalu berusaha kami berikan dengan hasil memuaskan serta sesuai target bisnis Anda. Hubungi ToffeeDev untuk melakukan konsultasi online sekarang juga!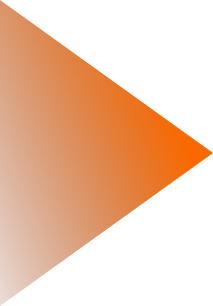 Brand Design adalah salah satu jasa yang ditawarkan oleh ToffeeDev untuk membantu Anda mendapatkan visual yang bisa digunakan oleh bisnis untuk menunjukan identitasnya kepada masyarakat luas.
Anda bisa memilih layanan jasa desain logo, desain kartu nama, atau desain peralatan kantor lainya yang bisa digunakan sebagai representasi identitas dari bisnis.
Untuk memesan desain logo dari ToffeeDev sangat mudah. Anda dapat menghubungi tim ToffeeDev melalui telepon atau email yang tertera di Contact Us. Kami akan langsung memberikan Anda kesempatan untuk melakukan konsultasi jasa desain. Konsultasi ini bermanfaat untuk memahami desain logo yang ingin Anda dapatkan.
Anda bisa mulai dengan konsultasi untuk memberikan kami gambaran mengenai warna, font, desain, hingga citra bisnis yang sudah dibentuk atau baru ingin dibuat. Informasi yang Anda berikan sangat berharga bagi kami karena tim desain ToffeeDev dapat lebih mudah memahami desain seperti apa yang diinginkan.
Lama waktu pembuatan desain logo tergantung dari tingkat kesusahannya. Anda diberikan kebebasan untuk memberikan request warna, font, hingga desain yang diinginkan. Ketika desain logo yang diinginkan memang memiliki tingkat kesulitan lebih tinggi, memang dibutuhkan waktu lebih panjang. Namun kami akan memberikan Anda gambaran deadline pada tahap awal agar Anda bisa mengetahui kapan desain logo bisnis ini selesai.
Proses pembuatan kartu nama & peralatan kantor lain seperti kop surat dan amplop dapat kami bantu. Hubungi kami untuk melakukan konsultasi. Selanjutnya, kami akan memberikan saran sekaligus mendengarkan apa yang ingin Anda tuju dari pembuatan kartu nama & peralatan kantor ini. Selanjutnya, permintaan Anda dari segi desain dan konsep akan kami teruskan ke tim desainer. Tim desain kami akan membuatkan desain sesuai kebutuhan dan permintaan Anda
Tentu saja Anda bisa melakukan revisi atas desain yang sebelumnya sudah kami buat. Kami memberikan Anda kesempatan revisi sesuai kebutuhan hingga mendapatkan desain terbaik yang memang diinginkan.