Apakah Anda penasaran dengan apa itu Call to Action marketing? Mudahnya, Call to Action (CTA) adalah salah satu strategi yang digunakan dalam pemasaran untuk mendorong pengunjung atau audiens agar melakukan tindakan tertentu. Dalam dunia digital yang makin berkembang pesat, CTA telah menjadi salah satu elemen penting dalam mengoptimalkan konversi dan hasil pemasaran online.
Melalui artikel ini, Anda akan mempelajari pengertian apa itu Call to Action marketing dan mengapa penting untuk menggunakannya dalam upaya pemasaran. Mari simak penjelasan lengkapnya di bawah ini!
Pengertian Call to Action
Call to Action (CTA) secara harfiah berarti "ajakan untuk bertindak". Dalam konteks pemasaran, CTA merujuk pada elemen atau instruksi yang dirancang untuk mendorong pengunjung atau audiens agar melakukan tindakan tertentu. Tindakan ini bisa berupa mengklik tautan, mengisi formulir, berlangganan newsletter, membeli produk, atau melakukan tindakan lain yang diinginkan oleh pemasar.
Peran CTA dalam pemasaran sangatlah penting dalam penerapan strategi marketing. CTA dapat membantu mengarahkan pengunjung untuk melakukan tindakan yang diinginkan, seperti meningkatkan jumlah konversi atau mendapatkan informasi kontak yang berharga. Dengan adanya CTA yang efektif, pemasar dapat mengoptimalkan pengaruh kampanye mereka dan menghasilkan hasil yang lebih baik.
Pentingnya Call to Action dalam Marketing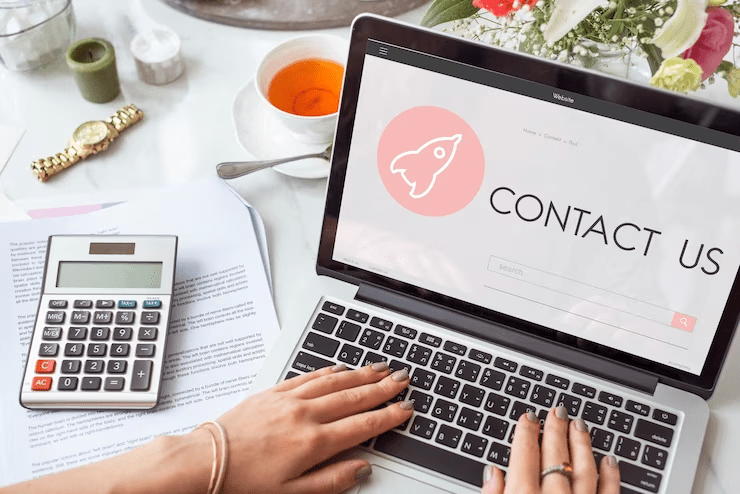 Seperti yang sudah dijelaskan sebelumnya, Call to Action (CTA) memiliki peranan yang penting dalam marketing. Berikut ini adalah beberapa alasan mengapa CTA memiliki peranan yang penting dalam marketing.
1. Mendorong Interaksi dan Konversi
CTA adalah alat yang kuat untuk mendorong interaksi antara pemasar dan konsumen. Dengan menggunakan CTA yang tepat, pemasar dapat mengarahkan pengunjung untuk berinteraksi dengan konten mereka, seperti mengklik tautan atau mengisi formulir. Hal ini dapat meningkatkan peluang konversi menjadi pelanggan atau pembeli.
2. Mengarahkan Pengunjung untuk Mengambil Tindakan Tertentu
CTA membantu dalam mengarahkan pengunjung untuk mengambil tindakan tertentu. Dalam konteks pemasaran online, ini bisa berarti mengarahkan pengunjung untuk membeli produk, mendaftar keanggotaan, mengunduh panduan, atau berpartisipasi dalam promosi tertentu. Tanpa CTA yang jelas, pengunjung mungkin hanya melewati halaman atau konten tanpa melakukan tindakan yang diinginkan oleh pemasar.
Baca Juga: Apa Itu CTA (Call to Action) yang Kuat dan Bagaimana Menerapkannya?
3. Meningkatkan Keterlibatan dan Retensi
CTA yang efektif dapat meningkatkan keterlibatan pengunjung dan membantu mempertahankan minat mereka dalam bisnis atau produk Anda. Dengan memberikan tindakan yang jelas dan menarik, pengunjung akan lebih mungkin terlibat dalam interaksi lebih lanjut dengan perusahaan Anda. Hal ini dapat berdampak positif pada retensi pelanggan dan meningkatkan loyalitas merek.
4. Memperluas Jangkauan dan Kesadaran
CTA yang strategis dapat membantu memperluas jangkauan dan kesadaran merek perusahaan Anda. Dengan mendorong pengunjung untuk berbagi konten atau merekomendasikan produk kepada orang lain, Anda dapat memanfaatkan efek viral dan mencapai audiens yang lebih luas. Hal ini dapat membantu memperkuat posisi merek Anda dan meningkatkan kehadiran online.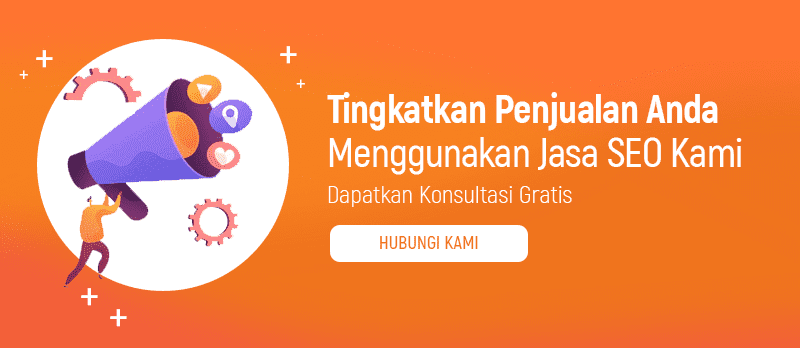 Strategi Efektif untuk Memaksimalkan Call to Action dalam Marketing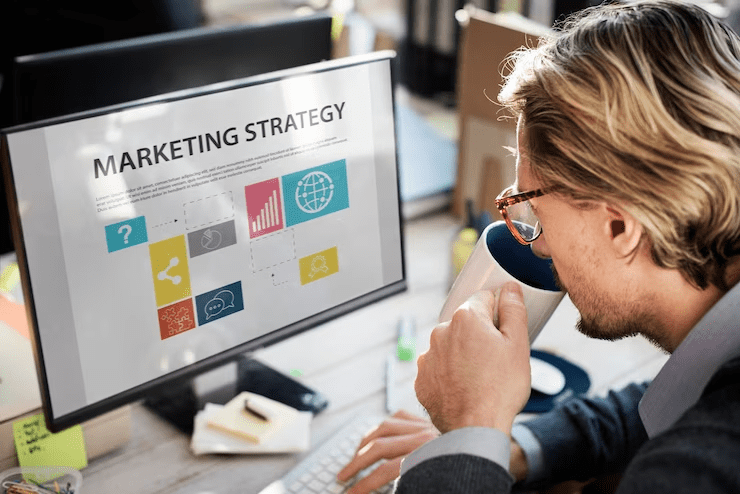 Untuk memaksimalkan Call to Action (CTA) dalam marketing, Anda dapat menggunakan beberapa strategi berikut:
1. Desain yang Menarik dan Jelas
Desain visual dari CTA merupakan elemen yang sangat penting. Pastikan CTA Anda menonjol dari konten yang ada di sekitarnya dengan menggunakan warna yang kontras dan elemen desain yang menarik. Gunakan teks yang jelas dan mudah dibaca, serta ikon atau gambar yang relevan untuk menarik perhatian pengunjung.
2. Teks yang Memikat dan Memotivasi
Teks atau kalimat yang digunakan sebagai CTA harus sederhana, langsung, dan memikat. Gunakan kata-kata yang menginspirasi dan memotivasi pengunjung untuk melakukan tindakan yang diinginkan. Sebagai contoh, Anda dapat menggunakan kalimat seperti "Dapatkan Penawaran Spesial Sekarang!" atau "Bergabunglah dengan Komunitas Kami dan Dapatkan Konten Eksklusif".
3. Penempatan yang Strategis
Pastikan untuk selalu menempatkan CTA Anda dengan strategis di dalam konten atau halaman web Anda. Pastikan CTA terlihat jelas dan mudah diakses oleh pengunjung. Sebagai contoh, Anda dapat menempatkan CTA di area yang biasanya dilihat oleh mata, seperti di bagian atas halaman, setelah isi artikel yang relevan, atau di bagian sidebar.
Baca Juga: Apa itu Call to Action dan Bagaimana Implementasinya?
4. Uji Coba dan Optimalisasi
Lakukan uji coba A/B pada CTA Anda untuk mengetahui mana yang paling efektif. Uji coba ini dapat melibatkan membuat variasi CTA dengan teks, desain, atau penempatan yang berbeda. Dengan melihat data dan hasil uji coba, Anda dapat memperbaiki dan mengoptimalkan CTA Anda agar lebih efektif dalam menghasilkan konversi.
5. Memanfaatkan Kekuatan Kata Kerja
Gunakan kata kerja yang kuat dan langsung untuk mendorong pengunjung agar segera bertindak. Sebagai contoh, kata kerja seperti "Beli Sekarang", "Daftar Gratis", "Mulai Percobaan Gratis", atau "Hubungi Kami Sekarang" dapat menghasilkan urgensi ke pembaca. CTA yang dapat memberikan urgensi dapat menciptakan dorongan dan mengomunikasikan kejelasan tindakan yang diharapkan dari pengunjung.
Dalam dunia pemasaran yang makin kompetitif secara online, penggunaan Call to Action (CTA) dalam marketing menjadi kunci untuk mencapai hasil yang sukses. Melalui penggunaan CTA yang efektif, Anda dapat mendorong interaksi, meningkatkan konversi, dan memperluas jangkauan bisnis Anda.
Apabila Anda ingin mengoptimalkan strategi pemasaran online tetapi memerlukan bantuan ahli, jangan ragu untuk menggunakan jasa Digital Marketing dari ToffeeDev. Sebagai Digital Marketing Agency yang tepercaya, tim kami memiliki pengetahuan dan pengalaman dalam merancang strategi marketing yang efektif, termasuk memaksimalkan penggunaan CTA. Hubungi ToffeeDev sekarang untuk memulai perjalanan menuju kesuksesan pemasaran digital yang tepat sasaran dan dapat meningkatkan konversi bisnis Anda!