Siapa yang ingin membuat materi promosi yang menarik untuk bisnis yang dimiliki? Pasti banyak yang mau tahu bagaimana cara yang tepat untuk membuat materi promosi tersebut. Belajar copywriting dan membuat copywriting yang menarik untuk materi promosi adalah salah satu caranya. Teknik copywriting yang baik dan efektif memang tidak bisa didapatkan dan dikuasai dalam satu kali percobaan saja. Dibutuhkan pengalaman yang berlimpah serta studi kasus yang dipelajari agar Anda bisa membuat materi promosi yang tepat.
Dalam membuat copywriting yang mampu mempersuasi orang diperlukan teknik yang tepat pula. Di bawah ini ada beberapa teknik copywriting yang bisa Anda lakukan saat ini juga. Dengan mempelajarinya, selanjutnya Anda bisa membuat materi promosi yang memuaskan untuk diri sendiri dan orang yang membacanya. Berikut empat teknik copywriting untuk materi promosi Anda.
5 Teknik Copywriting Yang Bisa Anda Terapkan
Dengan membuat copywriting yang baik, terutama pada materi promosi dan juga landing page website bisnis, Anda bisa menarik perhatian pengunjung dan mendorong mereka untuk mencoba produk atau layanan yang bisnis Anda tawarkan. Jadi, pastikan Anda menerapkan teknik-teknik copywriting berikut ini!
1. Jangan Menggunakan Kalimat yang Terlalu Sopan
Teknik copywriting yang pertama adalah jangan menggunakan kalimat yang terlalu sopan. Tidak dapat dipungkiri, ketika ingin membuat copy yang baik, banyak orang yang membuatnya malah terlalu panjang dan deskriptif. Padahal kegunaan dari copy itu sendiri adalah untuk menjual atau promosi kepada para pembacanya secara singkat, padat, jelas. Maksud dari kalimat terlalu sopan itu adalah kalimat yang tidak to the point. Harusnya Anda bisa menggunakan kalimat yang lebih singkat tapi tetap ada punchline.
Contoh kalimat yang terlalu sopan:
"Ketika Anda menggunakan produk kami, maka Anda bisa mendapatkan keuntungan dari berbagai macam aspek"
Sebaiknya buatlah lebih singkat. Anda bisa mengubahnya menjadi seperti ini:
"Gunakan produk kami sekarang juga"
2. Jangan Menjual Omong Kosong
Salah satu kesalahan yang sering dibuat namun terhitung fatal dalam membuat copywriting adalah terlalu sering menjual omong kosong. Banyak orang yang membuat copywriting dengan kata-kata yang terlalu berlebihan, cenderung menjadi omong kosong. Contohnya seperti menggunakan kata "terbaik", "nomor satu", "paling berkualitas", dan lainnya. Sebenarnya tidak salah jika memang Anda mau menggunakan kata-kata tersebut.
Baca Juga: 15 Contoh Copywriting Dan Formulanya Untuk Bisnis
Namun dalam praktiknya, banyak orang yang tidak percaya begitu saja walaupun sudah menggunakan kata-kata tersebut. Maka dari itu, sebaiknya Anda menjauhi kata-kata tersebut. Jangan malah menjual omong kosong, bahkan walaupun produk Anda memang yang terbaik di kelasnya. Anda bisa mencontoh berbagai macam perusahaan besar yang sudah sangat terkenal di Indonesia namun tidak pernah menggunakan kata-kata seperti yang dicontohkan di atas.
3. Berikan Alasan
Teknik copywriting lainnya yang bisa Anda gunakan untuk materi promosi Anda adalah memberikan alasan. Ya, sebaiknya ketika menjual produk dengan materi promosi yang ada, Anda jangan menjual kata-kata omong kosong seperti di atas, namun berikan alasan relevan yang bisa lebih mudah untuk menggugah pembacanya.
Contoh kalimat copywriting yang menggunakan alasan adalah:
"Ayo belajar cara presentasi di depan klien dengan panduan gratis ini"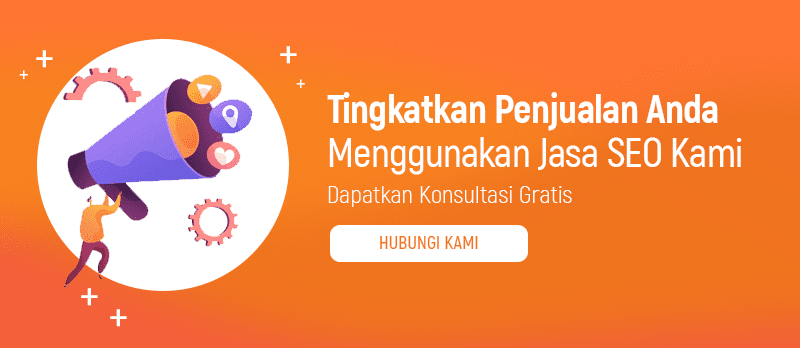 4. Gunakan Angka
Selain itu, Anda bisa memasukkan angka sesuai dengan data yang dimiliki. Dari data penjualan produk hingga data konsumen yang telah menggunakan produk Anda. Pembaca bisa lebih percaya ketika Anda menggunakan angka di dalam copywriting materi promosi. Anda pun juga tidak menjual omong kosong.
Tidak hanya demikian, dengan menggunakan angka pada copywriting, Anda memberikan tawaran atau promosi yang konkret dan dapat dikira-kira atau dibayangkan oleh pembaca. Sehingga pembaca juga akan lebih cepat menangkap tawaran Anda. Sehingga, mereka pun lebih tertarik untuk membeli produk atau layanan yang Anda tawarkan.
5. Tawarkan Sebuah Solusi
Pembaca tidak peduli apa yang Anda atau bisnis Anda bisa lakukan. Tidak usah bertele-tele menjelaskan keunggulan produk Anda. Apabila Anda ingin menarik perhatian pembaca, dalam menulis copy, Anda harus menuliskan solusi apa yang bisa Anda berikan atas permasalahan yang mereka alami. Dengan begitu, pembaca akan langsung tahu mengapa mereka harus membeli produk atau jasa yang bisnis Anda tawarkan.
Contohnya, apabila Anda menjual sebuah vacuum cleaner, jangan hanya menulis mengenai daya listriknya atau kapasitasnya. Anda bisa mencoba menuliskan keuntungan menggunakan vacuum cleaner yang Anda jual. Misalnya:
"Membersihkan rumah hanya dalam 10 menit? Dengan Vacuum Cleaner X , tentu saja bisa!"
Itulah empat teknik copywriting untuk materi promosi serta landing page bisnis yang mudah untuk Anda gunakan. Jangan lupa berikan komentar dan share artikel ini di media sosial Anda. Semoga informasi ini bermanfaat untuk Anda!