Dalam dunia digital ads, ada satu indikator yang bisa menunjukan seberapa suksesnya iklan yang sudah Anda buat dan optimalkan. Indikator tersebut adalah Click-Through Rate atau bisa kita singkat sebagai CTR.  Akan fatal bagi Anda yang masih belajar, ataupun seorang ads optimizer bila tidak tahu apa itu click-through rate dan bagaimana cara memaksimalkannya untuk iklan Anda. oleh karena itu pada artikel kali ini kita akan mencari tahu apa itu Click-Through Rate dan bagaimana cara memaksimalkannya.
Apa itu Click-Through Rate?
Click-through rate (CTR) adalah indikator yang menghitung jumlah pengunjung yang mengklik link ke halaman website Anda, bisa berasal dari halaman website lain, email atau pemasangan iklan secara online. Tujuan utama dari CTR adalah untuk mengukur rasio dari orang – orang yang mengklik iklan Anda setelah melihat tayangan iklan tersebut. Bila ada banyak orang yang hanya melihat iklan saja tanpa mengklik, berarti ada sebuah kegagalan dari iklan dalam mendatangkan pengunjung ke halaman website Anda.
Cara Menghitung Click-Through Rate
Setelah mengetahui apa itu click-through rate, saatnya kita mengetahui cara menghitungnya. Click-through rate (CTR) akan dihitung dari jumlah iklan yang diklik oleh pengunjung dibagi dengan jumlah iklan yang dilihat oleh pengunjung atau bisa kita sebut sebagai Impressions. Dan biasanya dikali lagi 100% untuk mengetahui persentase kesuksesannya.
Baca Juga: Apa yang Dimaksud Dengan Konversi dan Kenapa Bisnis Anda Membutuhkannya
Clicks : Impressions x 100%
Kita bisa mengambil contoh ketika Anda memasang sebuah Google Adword. Iklan tersebut akan muncul di halaman mesin pencari, lalu iklan anda sudah dilihat (tayang) sebanyak 100 kali oleh pengguna Google. Namun diantara 100 tayangan tersebut, hanya terdapat 1 pengunjung yang mengklik iklan tersebut. Berarti CTR yang didapatkan oleh iklan Anda adalah sebesar 1%.
Baca Juga: Display Advertising Adalah Solusi Periklanan Bisnis Masa Kini
Cara Memaksimalkan Click-Through Rate Anda
Untuk bisa mendapatkan hasil yang optimal, ada beberapa cara yang bisa Anda coba untuk lakukan, seperti berikut ini:
1. Relevansi dari Keywords
Lakukan riset yang baik dalam menentukan keywords yang akan Anda gunakan, ada banyak tool yang bisa Anda manfaatkan, dari yang berbayar hingga gratis. Tambahkan setidaknya 3 long tail keywords. Hal ini akan bermanfaat untuk memangkas persaingan dalam AdRank. Long tail keywords adalah keywords yang berisi lebih dari dua kata yang akan membentuk sebuah frase dan sifatnya sangat spesifik.
Baca Juga: Mengetahui Cara Kerja Google AdSense
Keuntungan lainnya yang bisa Anda dapatkan adalah para customer yang menggunakan long tail keywords sudah memiliki keinginan yang spesifik, dan bisa membantu untuk meningkatkan conversion rate Anda.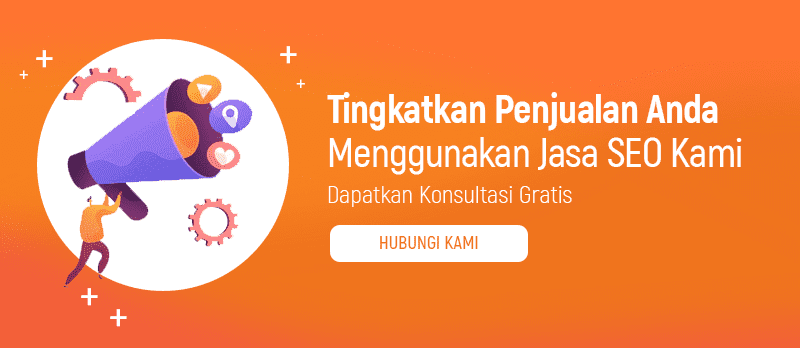 2. Manfaatkan Ad Extensions
Ad extension akan bisa membantu Anda untuk meningkatkan traffic dari iklan Anda yang tentu saja bisa membantu meningkatkan rasio CTR sebuah iklan dan meningkatkan AdRank iklan Anda. Bila dijelaskan secara sederhana Ad extensions adalah tambahan informasi yang akan memberikan pengguna keterangan lebih detail mengenai produk atau jasa yang sedang diiklankan.
Ada Location Extensions, Affiliate Location Extensions, Call Out Extensions yang bisa membantu Anda untuk mendatangkan customer ke lokasi bisnis Anda. Lalu ada Call Extensions, dan Message Extensions yang akan membuat par customer menghubungi Anda. Terakhir ada Sitelink Extensions, Callout Extensions, Structured Snippet Extensions, Price Extensions, extension ini akan membantu untuk mendatangkan traffic ke landing page Anda.
3. Jangan Lupakan Call To Action (CTA)
Call to action bisa menjadi pemeran penting dalam memaksimalkan CTR dari iklan Anda. CTA yang tepat akan sangat membantu untuk menarik rasa perasaan orang – orang untuk mengklik iklan Anda.
Baca Juga: Bagaimana Cara Meningkatkan CTR pada SERP dalam SEO?
Kesimpulan
Click-through rate adalah indikator yang penting untuk menentukan keberhasilan dari iklan Anda. oleh karena itu, Anda harus berusaha semaksimal mungkin untuk mengoptimalkannya. Iklan yang berhasil tentu akan membawa keuntungan untuk Anda nantinya.
Jadi, sudahkah Anda tahu apa itu click-through rate dan cara memaksimalkannya? Apabila Anda memiliki pertanyaan atau pendapat yang berbeda silahkan bagikan pada kolom komentar, dan jangan lupa untuk share artikel ini.