Memasang iklan merupakan salah satu strategi digital marketing yang bisa dilakukan untuk mempromosikan bisnis Anda. Tak hanya di media sosial, Anda juga bisa melihat iklan saat browsing di internet. Jumlah pengguna internet yang semakin bertambah setiap tahunnya akan menambah potensi bahwa iklan Anda bisa dilihat lebih banyak orang. Sayangnya, tak jarang orang hanya menjadi sekedar penonton iklan tanpa membeli atau menggunakan produk Anda. Apakah Anda mengetahui apa saja kesalahan dalam iklan online?
Ketika Anda memasang iklan di internet, tentunya Anda berharap ada yang membeli produk atau jasa Anda, bukan? Hal ini tentunya tidak salah, mengingat Anda juga sudah mengeluarkan uang untuk mempromosikan bisnis Anda. Ada kekuatiran yang datang ketika Anda sudah membuat iklan yang menarik tapi pembeli belum ada. Perlu diketahui bahwa konten iklan yang menarik tidaklah cukup, karena ada faktor-faktor lain yang membuat iklan Anda hanya sebatas 'numpang lewat'.
Hindari 7 Kesalahan dalam Iklan Ini
Apabila Anda mengalami masalah di atas, Anda harus mengetahui beberapa kesalahan dalam beriklan, sehingga Anda bisa mengevaluasi kekurangan dalam iklan Anda. Tips ini juga bisa diterapkan ketika iklan masih dalam tahap rancangan, sehingga Anda bisa menghindari kesalahan apa saja yang bisa terjadi dalam beriklan.
1. Tidak berfokus pada copy
Inilah kesalahan pertama yang dilakukan oleh pemasang iklan. Ketika mereka memasang iklan, mereka cenderung melupakan power of words. Mereka harus memperhatikan apabila ada headings yang harus di-bold, kalimat yang membawa value yang kuat, bahkan mengetahui pemilihan kata yang tepat untuk Call To Action (CTA). Sebisa mungkin kurangi jargon bisnis Anda dan buatlah pesan dalam iklan Anda sederhana dan singkat. Gunakan kata kerja yang powerful dan mampu menarik emosi pelanggan untuk membeli produk Anda.
Baca Juga: Rekomendasi Cara Meningkatkan Sales Online
2. Melupakan human-factor
Karena memasang iklan di internet, tak jarang Anda lupa bahwa orang yang melihat iklan Anda juga manusia. Biasanya, para pengiklan memasang iklan mereka berdasarkan audiens 'khayalan' dibanding menargetkan iklan mereka ke target yang seharusnya, yaitu manusia. Alhasil, iklan jadi terkesan kaku dan sulit dicerna oleh masyarakat.
Menurut laporan, pengaruh terbesar dalam membangun kepercayaan melalui iklan adalah faktor-faktor yang berkaitan dengan manusia, seperti humor, berorientasi pada nilai dan situasi yang nyata. Oleh karena itu, buatlah iklan yang berfokus pada masalah target konsumen Anda dan gunakan bahasa yang sesuai untuk mereka.
3. Menekankan fitur produk daripada keuntungan
Kesalahan dalam iklan yang ketiga adalah Anda terlalu fokus pada fitur yang dimiliki produk Anda. Sebagai pemilik produk, Anda boleh saja bangga dengan fitur yang Anda miliki, hanya saja konsumen lebih mementingkan keuntungan atau manfaat yang mereka dapatkan dari produk Anda. Mereka lebih peduli bagaimana produk Anda bisa membuat kehidupan mereka lebih baik.
Oleh karena itu, Anda harus tarik perhatian mereka melalui iklan yang pas. Anda bisa mulai dengan mengungkapkan kebutuhan mereka, kemudian tawarkan keuntungan dari produk Anda yang bisa menyelesaikan kebutuhan mereka.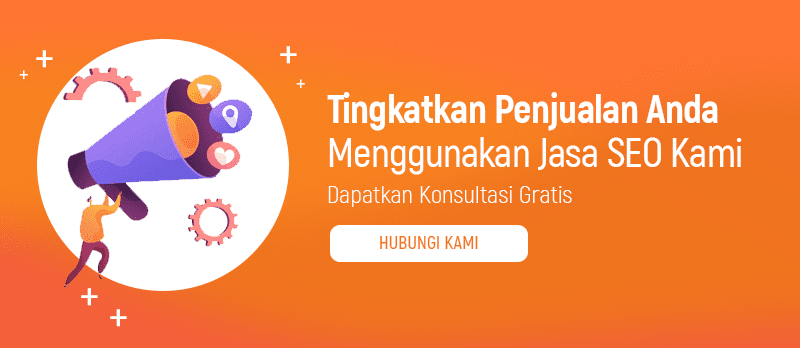 4. Memasarkan ke audiens yang sudah mengenal produk Anda
Kesalahan seperti ini umumnya terjadi ketika menggunakan social media advertising, di mana Anda menargetkan pengguna yang sudah mengenal brand atau produk Anda. Alhasil, iklan Anda tidak menghasilkan keuntungan yang besar lantaran sedikitnya pembeli baru yang menggunakan produk Anda. Mengiklankan produk di media sosial memang bagus apabila iklan Anda sangat menarik, tapi alangkah baiknya Anda tidak boleh terlalu bergantung pada social media ads.
5. Tidak menggunakan tools media sosial secara efektif
Anda harus melihat dan menggunakan tools keren yang ditawarkan oleh media sosial. Media sosial memang merupakan tempat bersosialisasi secara online, tapi Anda bisa juga memanfaatkan tools yang tersedia di dalamnya untuk iklan Anda, sehingga Anda mampu menjangkau audiens lebih banyak lagi.
Baca Juga: 5 Rekomendasi Tools Social Media Monitoring
Kesalahan seperti ini pernah dilakukan oleh McDonald's dengan kampanye #McDStories mereka. Sayangnya, mereka tidak menjelaskan apa yang harus dilakukan dengan hashtag tersebut, sehingga banyak pelanggan McDonald's yang malah menceritakan pengalaman buruknya dengan hashtag tersebut.
6. Sembarangan mengaplikasikan tren sosial
Menerapkan tren yang sedang terjadi dalam iklan adalah salah satu tips untuk menarik perhatian pelanggan yang efektif untuk bisnis Anda. Sayangnya, tips ini harus diterapkan dengan tepat dan tidak sembarangan. Contohnya, Anda ingin membuat iklan yang berkaitan dengan bencana global untuk memasarkan bisnis Anda. Anda harus bisa merancang iklan tersebut dengan tepat agar audiens Anda juga bersimpati dan tidak berpikir bahwa Anda mengambil keuntungan dari peristiwa ini.
7. Tidak melacak hasil iklan
Kesalahan dalam iklan yang terakhir memang sering disepelekan, namun akibatnya sangat besar untuk bisnis Anda. Hasil iklan harus sering dipantau agar Anda bisa mengetahui apakah strategi yang dilakukan sudah tepat, apakah budget yang dikeluarkan sudah sepadan. Oleh karena itu, setiap iklan yang dijalankan haruslah dilacak hasilnya, dan jangan takut mencoba hal yang baru sehingga Anda bisa mendapat hasil yang diinginkan.
Itulah tujuh kesalahan dalam iklan yang harus Anda hindari. Apabila Anda membutuhkan layanan jasa SEO untuk bisnis Anda, hubungi saja Toffeedev. Team Toffeedev yang sudah berpengalaman dalam membantu Anda dalam pembuatan website dan digital marketing. Toffeedev adalah digital marketing agency yang sudah bekerja sama dengan berbagai perusahaan dari berbagai sektor industri di Indonesia.