Tahukah Anda di dalam dunia digital marketing ada suatu proses yang disebut dengan CRO digital marketing. Lalu, sebenarnya apa CRO ini, dan sebagai proses apa CRO dalam dunia marketing? Untuk mengetahui informasi lengkapnya, simak artikel ini hingga akhir!
Apa itu Conversion Rate Optimization (CRO) dalam Pemasaran Digital?
Conversion Rate Optimization sering kali digunakan di dalam dunia pemasaran suatu bisnis. Conversion Rate Optimization (CRO) adalah proses meningkatkan persentase pelanggan yang melakukan tindakan yang diinginkan seperti membeli produk, mengisi formulir kontak, atau mengklik tautan pada sebuah situs web.
CRO difokuskan pada meningkatkan tingkat konversi dari lalu lintas yang ada dengan mengevaluasi dan mengoptimalkan elemen situs web seperti desain, konten, navigasi, dan panggilan tindakan. Ini digunakan dalam digital marketing untuk meningkatkan efektivitas kampanye dan meningkatkan Return of Investment atau ROI.
Baca Juga: Voice Search Optimization Tips Dalam SEO
3 Manfaat CRO?
Conversion Rate Optimization atau yang biasa dikenal dengan istilah CRO merupakan sebuah proses perbaikan untuk situs web atau landing page. CRO sendiri mempunyai fungsi untuk meningkatkan tingkat konversi jumlah pengunjung situs yang melakukan tindakan seperti pembelian, pendaftaran, atau pengisian formulir. Selain itu, penggunaan CRO pada situs web juga memiliki manfaat dan berikut ini beberapa manfaat dari CRO.
1. Meningkatkan Efisiensi Pemasaran
Conversion Rate Optimization atau RPO adalah proses yang digunakan untuk meningkatkan tingkat konversi dari sebuah situs web atau halaman landing. Proses ini dilakukan dengan cara menganalisis data yang terdapat pada lalu lintas situs web kemudian menguji data tersebut dengan berbagai variasi data pada sebuah halaman untuk menemukan yang paling efektif.
Oleh karena peningkatan tingkat konversi pada situs web, perusahaan dapat meningkatkan efisiensi pemasaran produk yang mereka jual. Perusahaan dapat menjual lebih banyak produk yang mereka produksi tetapi dengan biaya yang sama.
2. Memperbaiki Pengalaman Pengguna
Selanjutnya, CRO juga dapat berfungsi untuk memperbaiki pengalaman pengguna pada berkunjung pada sebuah situs web. Hal ini dikarenakan CRO dapat melakukan analisis data pengunjung dan menguji efektivitas perubahan pada desain situs web, konten dan call to action.
3. Memperkuat Brand Awareness
Menggunakan CRO dapat memperkuat brand awareness suatu bisnis karena CRO sendiri memungkinkan untuk meningkatkan tingkat konversi situs web atau aplikasi. Memperkuat brand awareness sendiri dapat meningkatkan jumlah konversi yang dihasilkan dari lalu lintas yang sama, yang dapat meningkatkan jumlah penjualan atau lead yang dihasilkan. 
Baca Juga: Kenali 9 Tipe Content Writing yang Wajib Kamu Tahu Ini, Yuk!
5 Persiapan Sebelum Melakukan CRO
Ketika memutuskan untuk melakukan proses CRO, setidaknya ada beberapa hal yang harus persiapkan terlebih dahulu, agar proses CRO berjalan dengan lancar dan sesuai ekspektasi. Berikut adalah kelima persiapan sebelum melakukan CRO yang harus Anda ketahui!
1. Menentukan Tujuan dan Key Performance Indicator
Ketika Anda melakukan proses CRO, seharusnya memiliki tujuan CRO yang jelas. Hal ini agar dapat diukur dengan menggunakan key performance indicator (KPI) seperti tingkat konversi, tingkat bounce, tingkat pengembalian pelanggan.
2. Mengumpulkan Data Awal
Kemudian yang harus Anda lakukan adalah mengumpulkan data awal. Data yang harus dikumpulkan kurang lebih seperti. Analisis lalu lintas, analisis comportement, heatmap. Data-data ini nantinya akan digunakan untuk menentukan area situs web atau aplikasi yang perlu dioptimalkan.
3. Menentukan Target Audiens
Selanjutnya Anda perlu mempersiapkan target audiens dengan cara menentukan kategorinya. Pastikan Anda menentukan target audiens yang akan dioptimalkan, seperti pelanggan potensial atau pelanggan yang sudah ada.
4. Menentukan Strategi dan Rencana Tindakan
Menentukan strategi dan rencana tindakan yang akan digunakan untuk mencapai tujuan CRO Beberapa di antaranya seperti mengubah desain situs web atau menambahkan fungsi baru.
5. Membuat Jadwal dan Melakukan Pengujian
Persiapan terakhir yang tidak boleh Anda lupakan adalah membuat jadwal untuk melakukan pengujian A/B. Selain itu, Anda juga perlu melakukan pengujian secara terus menerus untuk mengevaluasi efektivitas dari perubahan yang dilakukan.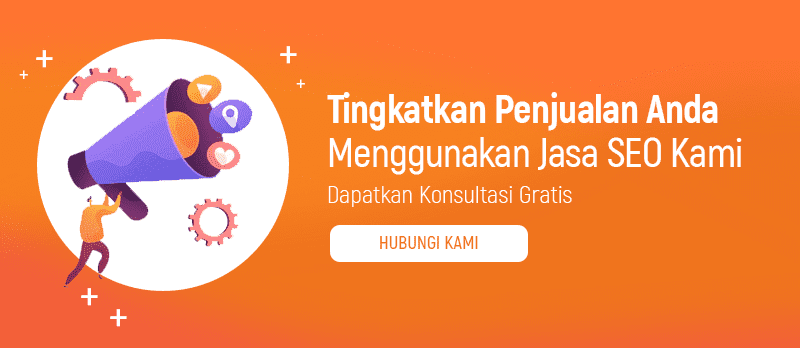 5 Tools yang Diperlukan untuk Melakukan CRO
Jika Anda sudah berniat melakukan proses CRO dan mengharapkan hasil yang maksimal, maka gunakanlah tools yang menunjang. Berikut adalah tools yang harus Anda gunakan untuk melakukan proses CRO!
1. Web Analytic
Tools pertama yang Anda perlukan adalah sebuah web analytics. Anda bisa menggunakan Google Analytics atau Adobe Analytics untuk melacak lalu lintas situs web, comportement pengunjung, sumber lalu lintas.
2. Heatmap dan Analisis Scroll
Contoh heatmap dan analisis scroll yang bisa Anda gunakan adalah Crazy Egg atau Hotjar untuk menganalisis interaksi pengunjung dengan situs web. Selain itu kedua tools ini juga dapat menganalisa di mana pelanggan mengklik, di mana mereka berhenti scrolling, dan di mana mereka membuat keputusan.
Baca Juga: 5 Cara Kerja SEO dan Jenis-Jenisnya
3. Form Optimization
Anda bisa menggunakan tools form optimization berupa Formisimo atau Qualaroo untuk menganalisis formulir yang digunakan di situs web. Kemudian, tools ini juga mampu untuk mengoptimalkan desain, konten, dan proses untuk meningkatkan tingkat konversi.
4. A/B dan Split Testing
Untuk pengujian, Anda memerlukan A/B dan split testing seperti Optimizely atau VWO. Tools ini membantu Anda untuk menguji variasi dari desain, konten, dan fungsi situs web untuk meningkatkan tingkat konversi.
5. Survei dan Feedback Pelanggan
Tools terakhir yang Anda butuhkan adalah survei dan feedback dari pelanggan. Anda dapat menggunakan SurveyMonkey atau UserTesting untuk mendapatkan umpan balik pelanggan tentang situs web dan mengoptimalkan pengalaman pengguna.
Untuk mendapatkan situs web yang sudah terintegrasi dengan proses CRO, Anda dapat menggunakan layanan pembuatan website dari ToffeeDev. Web yang sudah diintegrasikan dengan proses CRO akan memastikan bahwa situs web yang dibuat sesuai dengan standar industri dan meningkatkan konversi. Untuk mendapatkan layanan Digital Marketing lainnya dari ToffeeDev, Anda bisa kunjungi situs kami di sini!