Pernahkah Anda melihat topik yang sedang viral, kemudian dijadikan bahan konten di website atau media sosial? Trending topics sering menjadi bahan konten untuk pemasaran atau sekedar hiburan di beberapa akun media sosial bisnis. Alasannya, konten yang memuat trending topics lebih mudah meningkatkan traffic untuk website dan engagements di media sosial. Oleh karena itu, tak jarang trending topics tools sering menjadi amunisi yang wajib dimiliki oleh para content creator atau pelaku bisnis.
Pastinya Anda juga ingin website atau media sosial Anda berisi topik-topik yang sedang trending, bukan? Bagi pelaku bisnis, di situlah momok terbesarnya. Anda sering tidak tahu topik apa yang sedang tren karena terlalu sibuk mengurus bisnis. Ada juga kekhawatiran apabila topik yang sedang tren seolah-olah dipaksakan menjadi bahan konten, padahal topik tersebut belum tentu cocok dengan bisnisnya.
Trending Topics Tools yang Membantumu Menciptakan Konten
Apabila tidak bisa menemukan trending topics yang cocok untuk konten Anda, jangan khawatir. Ada beberapa trending topics tools yang bisa membantu untuk mencari topik konten terbaru yang bisa mendatangkan traffic untuk website dan engagements untuk akun media sosial bisnis Anda. Perlu diingat bahwa tidak semua trending topic bisa jadi bahan konten yang sesuai untuk bisnis Anda. Sekali lagi, Anda harus mempertimbangkan apakah topik itu cocok dijadikan bahan konten bisnis.
1. Social Animal
Anda bisa menggunakan tools Social Animal untuk kurasi atau riset topik konten media sosial. Tools ini akan menjelajah trending topic yang ada di internet. Selain itu, Anda juga bisa mencari dan menganalisa konten-konten terbaik di internet dari berbagai topik dan minat.
Tak hanya itu, Social Animal juga bisa membantu dalam menemukan jumlah mention kompetitor Anda. Semua data yang Anda inginkan dari Social Animal, seperti kata kunci dan trending topic yang sesuai dengan Anda cari, pun bisa didapatkan melalui newsletter Daily Digest dari mereka. Tentunya, Anda harus mengaktifkan fitur berlangganan sehingga bisa mendapatkan newsletter ini.
2. Google Trends
Google selalu menyediakan tools yang bermanfaat untuk para penggunanya. Untuk mencari trending topics, raksasa internet ini menyediakan Google Trends. Keunggulan Google Trends adalah, Anda bisa mengetahui topik yang sedang tren dan pencarian populer berdasarkan negara tempat tinggal.
Baca Juga: Mengetahui Cara Kerja Google Trends
Selain itu, data yang disediakan oleh Google juga diambil dari topik apa yang sedang dicari oleh penggunanya, sehingga Anda juga bisa memanfaatkan trending topics ini untuk keperluan SEO. Google juga menyediakan data grafis mengenai perkembangan trending topics dari waktu ke waktu, sehingga Anda bisa memutuskan apakah topik ini masih relevan untuk dibicarakan atau tidak.
3. Youtube Trends
Apabila Anda ingin membuat konten yang trendi berdasarkan video, Youtube Trends adalah jawabannya. Anda cukup menjelajah bagian trending di YouTube hingga menemukan topik yang pas untuk dijadikan konten.
Selain itu, Youtube juga punya tools lain yang bernama Youtube Culture and Trends. Tools ini berisikan banyak data mengenai tipe-tipe video yang ditonton, video yang sedang trending, rekor dan lainnya. Selain itu, tools ini juga menyediakan informasi mengenai video apa yang memiliki jumlah penonton terbanyak per tahunnya, bahkan music video yang sering dilihat sepanjang waktu.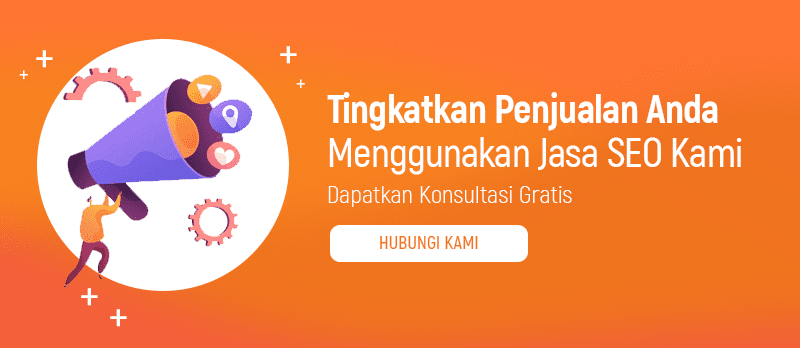 4. Sprout Social
Sprout Social adalah layanan social listening yang menyediakan informasi yang bermanfaat. Tools ini memiliki cara kerja yang unik, dia mengidentifikasi dan menganalisa percakapan yang sedang terjadi di sekitar brand, industri atau kata kunci yang Anda cari. Sprout Social juga membantu Anda untuk tetap trendi di industri yang dijalankan sembari menggabungkan informasi yang dibutuhkan untuk strategi bisnis Anda.
Selain itu, Sprout Social juga menganalisis audiens dan konsumen Anda, sehingga mampu mengetahui topik konten apa yang mereka minati. Tools ini juga bekerja dengan cara mengawasi perilaku konsumen bisnis Anda.
5. Quora
Siapa sangka, media sosial berformat tanya jawab ini bisa dijadikan trending topics tools. Topik di Quora sangat beragam, mulai dari politik, ekonomi, pendidikan hingga pengalaman hidup pun ada di Quora. Quora bisa diandalkan sebagai salah satu trending topics, sebab jawaban atau pertanyaan yang populer di-upvote oleh para penggunanya. Selain itu, Quora juga bisa memberikan Anda informasi mengenai apa yang orang cari di internet.
Untuk mencari konten-konten yang trendi di Quora, Anda bisa masuk ke kolom 'Top Stories'. Di bagian itu, Anda akan melihat pertanyaan dan jawaban yang sedang populer di website saat itu. Selain itu, Anda juga bisa memasukkan kata kunci yang diminati di Quora. Hasil pencariannya akan diurutkan berdasarkan tingkat popularitasnya.
6. BuzzFeed
Tools terakhir merupakan website berita mengenai budaya pop (pop culture) dan kuis-kuis yang sedang tren. Tab The BuzzFeed News dan The BuzzFeed Trending adalah sarangnya topik-topik yang sedang hangat dibicarakan. Perlu diingat, tools ini lebih cocok untuk membuat konten yang bersifat hiburan atau intermezzo karena jenis topik yang dibicarakan kebanyakan berasal dari dunia hiburan.
Itulah enam trending topics tools yang bisa Anda gunakan untuk mencari topik konten bisnis. Tentunya, jangan lupa optimasi konten Anda di website sehingga bisa dideteksi oleh mesin pencari dan bisa meningkatkan ranking page Anda. Anda bisa menghubungi Toffeedev untuk jasa SEO dan jasa pembuatan website. Kami adalah digital marketing agency yang telah bekerja sama dengan berbagai perusahaan di berbagai sektor industri di Indonesia.