Toffeedev / Pi datametrics / SEO Platform
Platform SEO perusahaan terkemuka di pasar ini menawarkan tingkat data yang lebih besar, analisis yang lebih dalam, dan kejelasan lengkap untuk kinerja organik.
Platform SEO Pi adalah solusi perusahaan yang dipesan lebih dahulu dan dapat diskalakan, mendukung strategi SEO Anda dengan data yang disediakan selama berjam-jam, berhari-hari, berminggu-minggu, atau berbulan-bulan.
Platform Pi memberikan kejelasan lengkap untuk kinerja digital Anda, dengan cakupan data terbesar di pasar. Platform SEO tingkat perusahaan dibangun sepenuhnya untuk memfasilitasi pemberdayaan operasional dan melayani kebutuhan bisnis spesifik Anda. Platform SEO Pi adalah platform satu atap berfitur lengkap yang memungkinkan Anda mengoptimalkan konten, mengurangi risiko, dan melaporkan kemenangan Anda.
Data global yang ingin Anda lihat di platform SEO Anda, setiap hari:

UNLIMITED DOMAIN TRACKING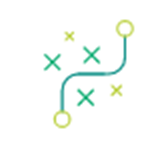 CANNIBALISATION DETECTOR

SEO REPORTING SOFTWARE
ANALYTICS INTEGRATION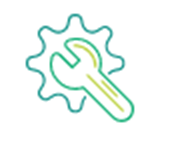 DAILY WEEKLY OR MONTHLY TRACKING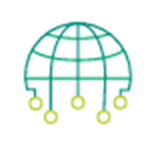 HISTORICAL VOLUME DATA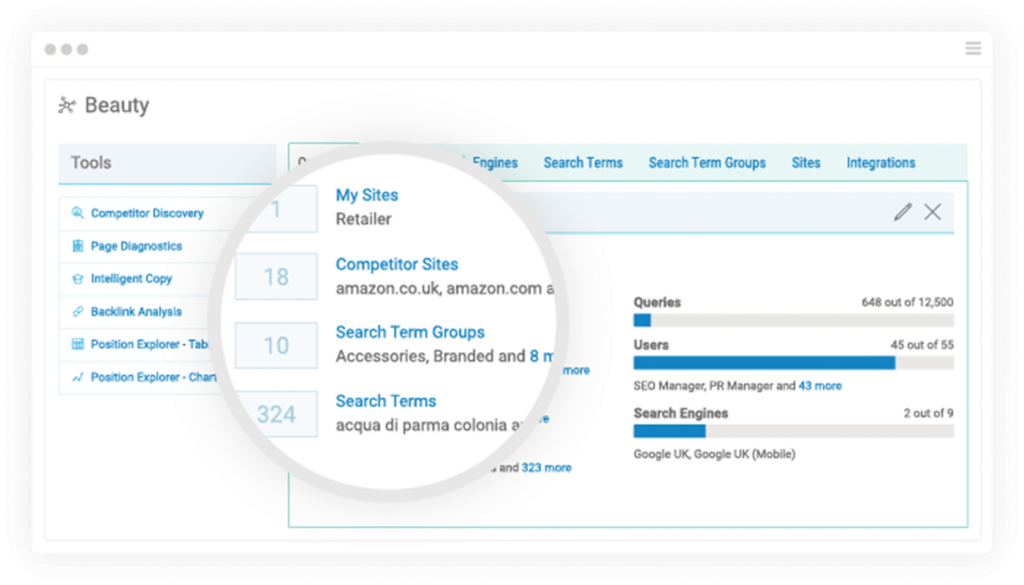 Platform SEO Perusahaan Yang Dibuat Untuk Anda
Lebih mendalam, lebih banyak data, lebih banyak analisis
Optimalkan konten Anda, laporkan kemenangan Anda, dan kembangkan strategi analisis SEO yang lebih luas, dengan platform SEO perusahaan satu atap berfitur lengkap.
Pesaing tak terbatas, lokasi tak terbatas, akses tak terbatas
Lacak pesaing global mana pun, pada frekuensi pilihan Anda dengan alat analisis pesaing kami.
Dan sekarang, jelajahi seluruh situs Anda melalui perangkat lunak mitra kami, Deepcrawl. Dengan data tak terbatas Anda dapat membangun nilai tak terbatas.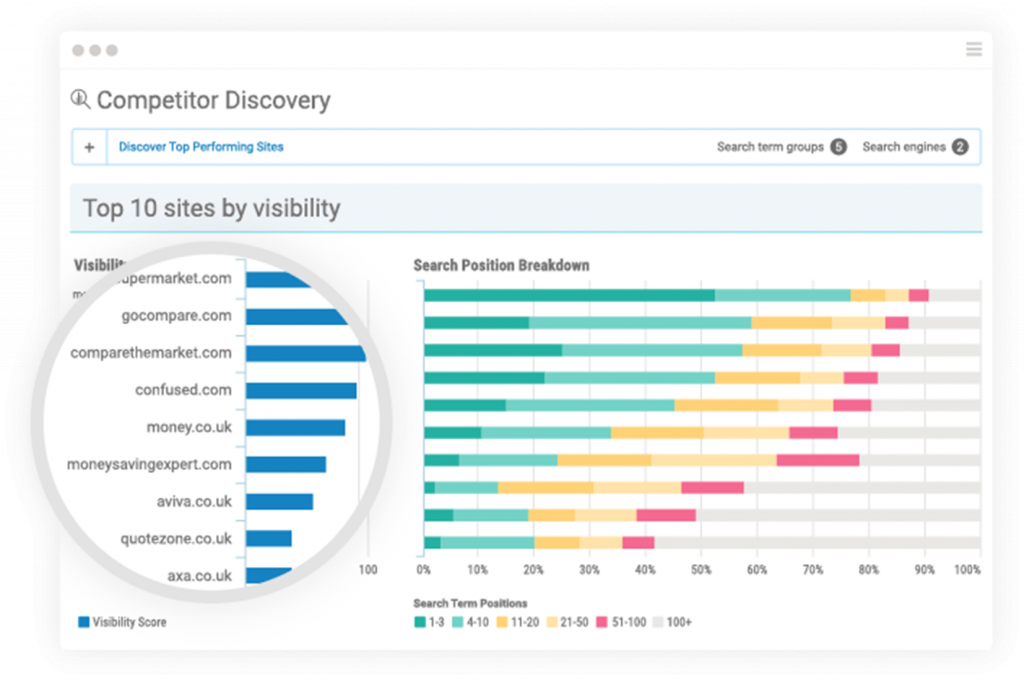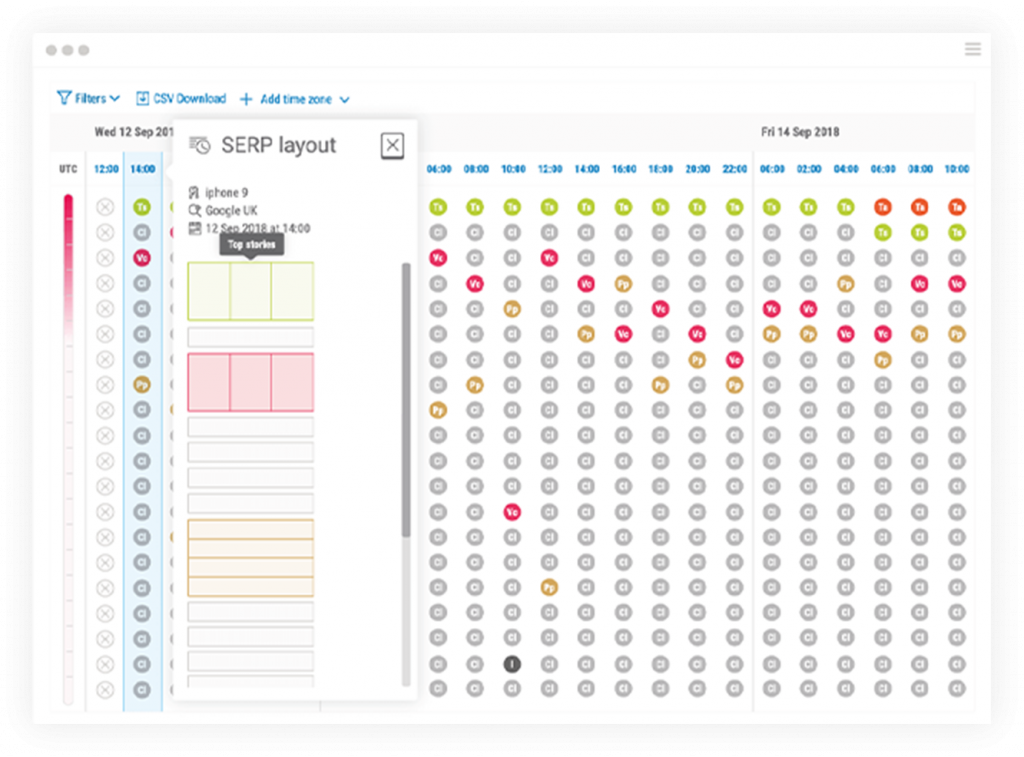 Konflik SEO Yang Diurutkan
Mendiagnosis, menganalisis, mengimplementasikan
Pi menawarkan pelacakan kanibalisasi dan analisis SEO terbaik di pasar. Gunakan pelacakan 2 jam, harian, mingguan, atau bulanan untuk mengidentifikasi secara efisien salah satu masalah utama di balik kinerja yang tidak menentu.
Laporkan tambang emas intelijen
Kontekstualisasikan kesuksesan, uraikan analisis SEO, dan tingkatkan pengaruh pencarian dalam bisnis Anda, dengan titik bukti pelaporan komersial dan SEO serta integrasi analitik yang mulus.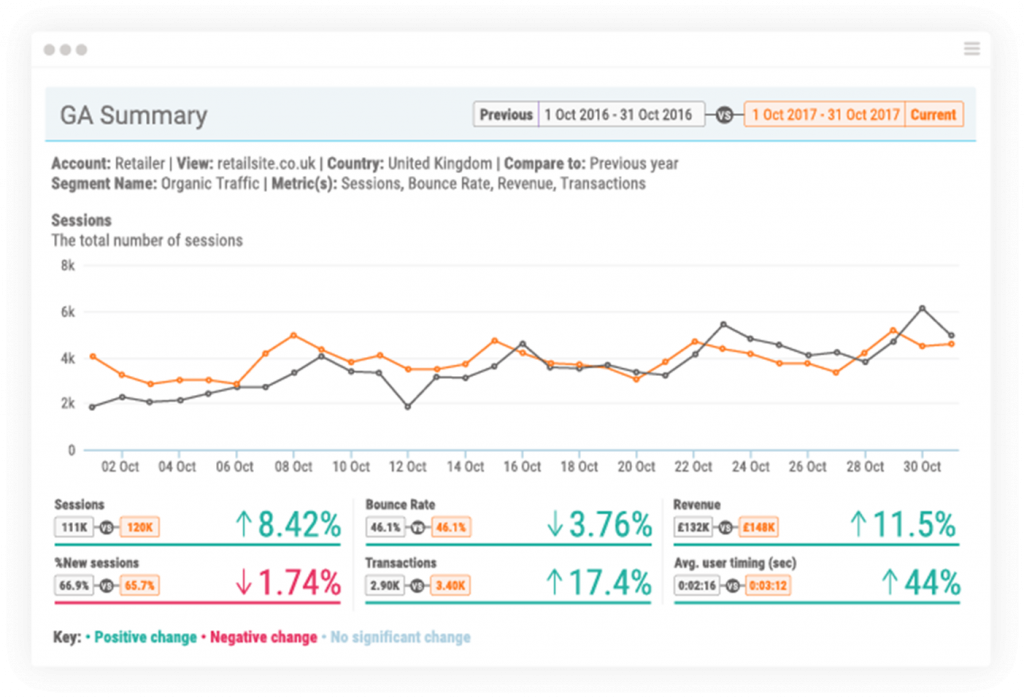 Komentar, Berlangganan, dan Bagikan
Bangun taktik, kelola alur kerja, dan rangsang berbagi wawasan di seluruh departemen. Libatkan orang yang tepat untuk memajukan sesuatu.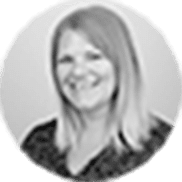 Lucie Beer

Digital Consultant,
Sagittarius
"Pi is a great SEO tool, it helps us understand how our clients websites are performing and generates some golden insights"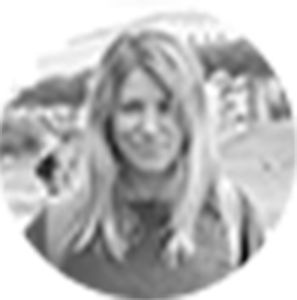 Helena Golby

Digital Manager,
Condé Nast
"I couldn't do my job without Pi's SEO platform – it helps me optimise all my articles and get better results."
Bagaimana Platform SEO Pi Bekerja Untuk Anda?
Kami bekerja dengan berbagai tim, di semua industri yang berbeda.
Berikut ini hanya beberapa contoh dari apa yang memungkinkan platform SEO perusahaan Pi untuk mereka lakukan.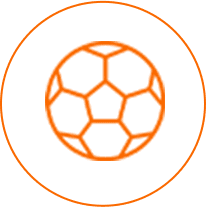 Lacak klub sepak bola dengan profil tinggi dan optimalkan visibilitas di seluruh rangkaian produk Perhotelan dan Acara utama, menggunakan Platform Pi. Sesi Analis Pi membentuk strategi pertumbuhan mereka.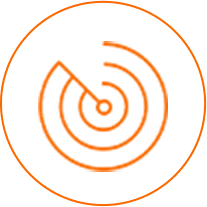 Berikut ulasan sinis di mana? Magazine, sebuah perusahaan Telco besar menggunakan Pi Rapid Tracking untuk melihat pers negatif di halaman satu Google setiap dua jam, untuk menginformasikan strategi manajemen krisis masa depan mereka.
Mengapa Anda membutuhkan Platform SEO?
Platform SEO Pi memenangkan pelanggan dari waktu ke waktu karena datanya yang superior, fitur tingkat perusahaan, dan dukungan pelanggan yang tiada duanya. Tidak ada platform SEO lain yang menawarkan frekuensi, kedalaman, dan keluasan data yang kami lakukan, memungkinkan Anda untuk menjatuhkan pesaing Anda dari posisi teratas di SERP.
Bagaimana saya bisa meningkatkan peringkat SEO saya?
Ada ratusan cara untuk meningkatkan peringkat SEO Anda, tetapi formula yang telah dicoba dan diuji untuk melakukannya adalah menemukan kinerja suboptimal, memahami mengapa Anda berkinerja buruk, dan akhirnya membuat perbaikan yang tepat untuk meningkatkan peringkat itu. Pi Datametrics mendukung setiap bagian dari proses itu.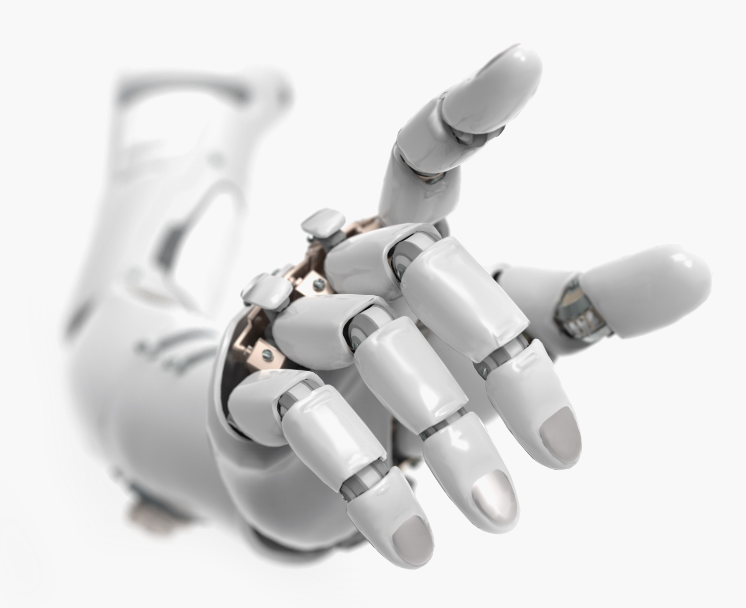 Jika kamu tertarik untuk berkolaborasi bersama Toffeedev, Digital Marketing Agency Jakarta Indonesia, silahkan hubungi kami.
Apa itu Platform SEO? Platform SEO menyediakan cara yang ampuh untuk mengelola strategi pencarian Anda, menyatukan alat pemantauan dan pelaporan di satu tempat.
Platform SEO Perusahaan Pi memungkinkan Anda untuk:
Nilai kinerja organik pada hari tertentu.


Kurangi risiko kanibalisasi kata kunci segera setelah itu terjadi.


Dapatkan kejelasan lengkap tentang kinerja digital Anda, dan temukan cakupan data harian terbesar di pasar.


Nilai kinerja organik pada hari tertentu


Kontekstualisasikan kesuksesan dengan integrasi pelaporan komersial


Ketahui langkah selanjutnya dengan rekomendasi performa konten


Demystify pencarian dengan laporan harian, mingguan dan bulanan


Ketahui nilai konten Anda dengan data BPK, persaingan, dan volume


Dorong kinerja Anda
Ada banyak alat SEO, yang cenderung terfokus hanya pada satu atau dua bidang strategi pencarian, seperti analisis backlink atau penelitian kata kunci. Sebaliknya, platform SEO menawarkan berbagai fungsi.
Selain itu, platform SEO yang dirancang untuk penggunaan perusahaan tidak memiliki batasan yang sama pada hal-hal seperti volume kata kunci, sehingga mereka dapat berkembang sesuai dengan kebutuhan perusahaan.
Platform SEO terbaik akan memungkinkan Anda untuk memantau strategi SEO situs Anda , mengingatkan Anda tentang masalah seperti kanibalisasi, mengidentifikasi area untuk perbaikan, dan memungkinkan Anda untuk melaporkan dan berbagi wawasan dalam bisnis Anda.
Fitur utama platform SEO:
Melacak visibilitas pencarian. Melacak peringkat konten Anda dari hari ke hari memungkinkan Anda mencatat keberhasilan dan mengidentifikasi penurunan peringkat.
Analisis pesaing. Evaluasi pemain lain di pasar target Anda, identifikasi pesaing utama dan gunakan ini untuk meningkatkan strategi Anda sendiri.
Mengidentifikasi konflik SEO . Masalah seperti kanibalisasi kata kunci konten dapat membahayakan visibilitas pencarian. Platform seperti Pi memungkinkan Anda mengidentifikasi masalah ini dan menerapkan perbaikan.
Alat pelaporan . Wawasan SEO dan konten dapat dibagikan di seluruh bisnis, mempermudah kolaborasi antar tim, dan membantu membuktikan nilai penelusuran dan meningkatkan kinerja bisnis secara keseluruhan.
Sebuah kekayaan data. Platform yang memungkinkan Anda mengakses dan belajar dari data historis, dan di berbagai sektor dan kategori.
Kustomisasi. Kemampuan untuk menyesuaikan proyek memungkinkan Anda menyesuaikan wawasan dan pelaporan dengan kebutuhan spesifik Anda.
Berbagi wawasan . Simpan bagan, bagikan, dan berkolaborasi dengan anggota tim untuk membuat tolok ukur kinerja.
Perbaikan yang direkomendasikan. Platform hebat dapat membantu Anda meningkatkan visibilitas pencarian dengan mengidentifikasi kemenangan cepat.
Dukungan pelanggan. Platform yang baik akan memberikan dukungan yang diperlukan untuk mengekstrak nilai penuh dari alat yang ditawarkan, dan dengan cepat menyelesaikan masalah apa pun.
Platform SEO terbaik memungkinkan Anda mengelola strategi pencarian dan konten Anda secara efektif, menawarkan wawasan dan alat pelaporan yang hebat.
Tertarik dengan platform SEO Pi? Minta demo hari ini.
Copyright © 2012 - 2022 | toffeedev.com