Negosiasi merupakan salah satu proses terpenting untuk mendapatkan sesuatu, atau dalam dunia bisnis untuk mendapatkan sales. Ketika sedang melakukan negosiasi, pastikan poin yang Anda utarakan adalah benar adanya. Jika dasarnya saja memang sudah 'benar', maka targetpun akan dengan mudah dicapai. Satu hal yang tidak kalah penting, buatlah diri Anda selalu tampak profesional di depan mereka. Yuk, langsung saja kita jelaskan sedikit tentang bagaimana melakukan negosiasi tanpa harus berlaku kasar. Berikut 5 strategi negosiasi:
5 Strategi Negosiasi
Baik proses tawar menawar maupun diksusi mengenai proyek bisnis, negosiasi merupakan sebuah seni. Tanpa strategi negosiasi yang baik, Anda akan sulit sukses. Agar poin yang hendak dibicarakan dapat tersampaikan dengan benar dan tepat, perhatikan lima strategi negosiasi ini:
1. Perhatikan Nada Bicaramu
Strategi negosiasi yang pertama dan paling penting adalah cara bicara Anda sendiri. Penelitian menemukan bahwa suara seseorang saat berbicara menentukan bagaimana pesannya dapat tersampaikan dengan baik. Dan perlu Anda ketahui, bahwa nada atau suara seseorang bahkan lebih penting jika dibandingkan dengan pesan itu sendiri.
Perlu Anda perhatikan, jika nada suaramu mulai meninggi, bisa jadi ada 2 kemungkinan: pertama, Anda terlalu excited tentang topik pembicaraannya. Atau yang kedua, Anda malah menggebu karena tidak setuju dengan arah topik pembicaraan. Jadi, ketika Anda merasa seperti itu, alangkah baiknya diam sejenak untuk mengatur nada bicaramu selanjutnya.
2. Hindari Kata-Kata yang Kurang Meyakinkan
Calon klien Anda bisa jadi ragu terhadap kredibilitas perusahaanmu, jika pada saat negosiasi tidak berjalan lancar. Hal ini bisa saja terjadi jika saat negosiasi, Anda mengeluarkan kata hubung seperti "uhm", "ah", "uh" dan lain sebagainya. Selain menghilangkan kredibilitas perusahaanmu, kata-kata gumaman seperti itu juga akan merusak momen proses negosiasi yang tengah berlangsung.
Hasil studi mengatakan bahwa penggunaan kata sepeti itu, akan mengurangi nilai worth-to-buying produk/jasa Anda. Jadi, berhati-hatilah dan gunakan kata-kata yang meyakinkan khususnya, saat menjalankan strategi promosi di media sosial.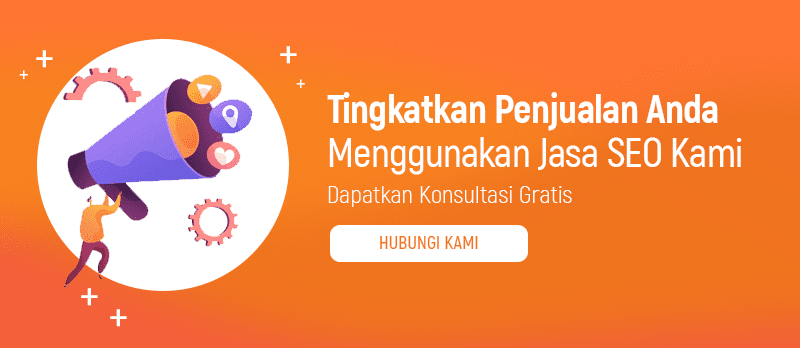 3. Lakukan Riset
Strategi negosiasi selanjutnya adalah kesiapan Anda dalam berbicara dan menjelaskan poin Anda. Hal ini dapat dicapai dengan melakukan riset yang cukup. Riset ini sangat perlu dilakukan sebelum proses negosiasi dilakukan. Selain untuk memperkuat argumen yang telah Anda miliki, riset juga dapat membantu menunjukkan betapa profesional-nya Anda dan perusahaan ketika melakukan presentasi. Dan ingat, riset ini tidak melulu tentang data. Anda juga bisa cari tau tentang visi misi mereka, sehingga pada saat melakukan negosiasi Anda akan menyesuaikan dengan profil si calon klien.
4. Jangan Terlalu 'Personal'
Ketika si calon klien mulai menunjukkan rasa ke-tidak tertarik-an, maka Anda harus hati-hati dalam menanggapinya. Jika sudah sampai pada titik ini, biasanya mereka akan segera ingin mengakhiri sesi negosiasi. Jangan panik, berfokuslah pada hal-hal yang memang menjadi inti pembicaraan Anda dan calon klien. Fokus pada fakta yang ada, jangan ke personalitas orang tersebut ataupun diri Anda. Jika si klien berbicara di luar fokus yang ada, cobalah hindari dan kembalikan fokus pembicaraan ke arah sebenarnya. Don't be personal talk.
5. Perhatikan Bahasa Tubuhmu
Saat berbicara, baik secara sadar maupun tidak, pasti ada beberapa bagian tubuh yang mengikuti pergerakan saat Anda berbicara. Pada saat negosiasi, -dalam situasi ditolak- dapat dipastikan ekspresi wajahmu akan berubah, cobalah untuk mengontrolnya agar tidak terlalu tampak saat berbicara. Saat berbicara dengan klien, hindari memegang sesuatu seperti tas atau apapun yang dapat membuatmu semakin terlihat gugup.
Jika Andaingin menolak secara halus, cukup mengangguk dan tersenyum, cara ini merupakan cara yang paling mudah untuk penolakan pendapat. Nah, giliran Anda yang berbicara mulailah ungkapkan apa yang Anda rasakan.Ini hanyalah segelintir cara agar negosiasi yang Anda lakukan dengan calon klien dapat berjalan lancar. Apakah Anda memiliki strategi lain? Write a comment below and give us your brilliant ideas.