Maksimalkan Kesadaran Merk Brand Anda Dengan Jangkauan Audiens Yang Relevan
Hasilkan Kampanye Yang Optimal Dengan Penargetan Yang Tepat Sasaran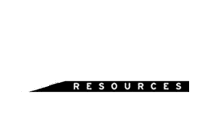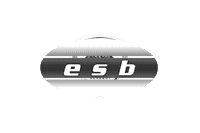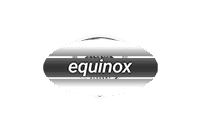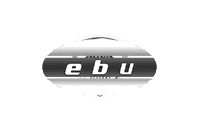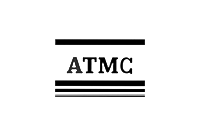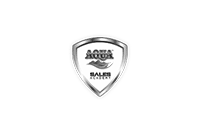 Pemantauan Kinerja Tiap Hari
Pemantauan kinerja harian yang teliti dan terperinci untuk evaluasi yang efektif.
Pelaporan Yang Terperinci
Pelaporan yang terperinci, menyajikan informasi lengkap dan mendetail tentang proses dan hasil.
Transparansi Pengerjaan dan Biaya
Pengerjaan dan biaya yang transparan, memberikan kejelasan dan kepastian kepada semua pihak.
Pengelolaan Anggaran Yang Efisien
Mengoptimalkan pengelolaan anggaran dengan strategi efisien dan hasil yang maksimal.
Grow Your
Business With Us
Get a Free
Consultation!
In this 30-min online consultation, you'll get :
Free review of your business website & social media platform, including actionable steps you can do to improve it


Marketing & strategy ideas regarding your business website and social media advertisements
Solusi Beriklan Efektif dengan Youtube Ads
Manfaatkan solusi beriklan yang efektif dengan menggunakan YouTube Ads. Dengan platform ini, Anda dapat menyampaikan pesan pemasaran secara visual kepada audiens yang tepat. Dapatkan visibilitas yang luas, targetkan pengguna dengan presisi, dan pantau kinerja iklan Anda secara real-time. Nikmati fitur lengkap seperti penargetan demografis, penayangan di berbagai perangkat, dan laporan terperinci untuk mengoptimalkan kampanye Anda.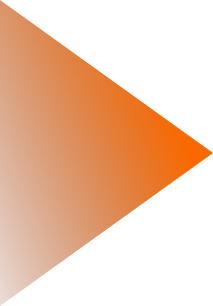 Google Ads adalah platform periklanan dari Google dimana Anda dapat mengatur iklan bisnis Anda seperti mengatur penempatan iklan di Google Search atau jaringan Google, lokasi target pasar, bahasa, dan lain-lain.
Untuk mendapatkan hasil yang maksimal, tim ToffeeDev akan melakukan analisa yang mendetail mengenai iklan Anda, lalu mengoptimalkannya dan memberikan Anda laporan hasil dari pencapaian dari iklan Anda.
Google Ads memungkinkan Anda untuk menargetkan calon pelanggan berdasarkan keyword, topik, lokasi hingga waktu. Serta Anda juga dapat memulai iklan sesuai dengan budget pemasaran Anda. Platform periklanan Ads adalah teman terbaik Anda dalam pemasaran online. Memanfaatkan fitur dan kelebihan dari Google Ads akan membantu untuk meningkatkan bisnis dan penjualan Anda.
Jika Anda menggunakan Google Ads, maka iklan Anda akan muncul di beberapa tempat, seperti di Google, website yang dikunjungi oleh pelanggan Anda, perangkat Smartphone dan PC, serta bisa disesuaikan dengan bahasa dan letak geografis calon pelanggan Anda. Lihat informasi selengkapnya disini:
– Halaman hasil pencarian Google: Iklan Anda akan muncul ketika seseorang mencari produk atau layanan dengan menggunakan keyword tertentu yang sudah Anda pilih.
– Web yang dikunjungi pelanggan Anda: Anda juga dapat memilih untuk menampilkan iklan kepada orang-orang saat mereka menjelajahi web. Iklan teks, gambar dan video dapat muncul di Google Display Network, seperti Youtube, Blogger, dan lain-lain.
– Pada berbagai perangkat: iklan Anda juga akan dapat muncul di berbagai perangkat seperti Smartphone, iPhone, Android ataupun tablet PC.
– Pada lokasi dan bahasa yang Anda inginkan: Bila Anda memiliki iklan teks, Anda dapat memilih menampilkannya kepada pelanggan di seluruh negara dengan lokasi geografis tertentu dan bahkan kepada pelanggan yang menggunakan nama lokasi dalam penelusuran mereka.
Ada beberapa larangan dalam menggunakan Google Ads, seperti mengiklankan barang palsu, produk atau layanan berbahaya, konten tidak pantas, produk atau layanan yang melanggar hukum. Untuk informasi lebih lanjut, Anda dapat membaca nya di sini.
Berikut adalah beberapa hal yang harus Anda persiapkan sebelum memulai iklan Anda seperti Landing Page, Goals dan Keyword. Untuk penjelasan lebih lengkapnya, silahkan lihat disini:
– Landing Page: URL yang di tuju saat seseorang klik iklan Anda. Kebanyakan orang menggunakan halaman home (Ini adalah kesalahan terbesar) sebagai landing page mereka. Apabila memungkinkan, sebaiknya membuat satu halaman khusus hanya untuk Ads.
– Goals: Tentukan tujuan Anda dalam pemasaran. Apakah itu penjualan, pendaftaran email, impresi iklan dan lain-lain.
– Keyword: Mengetahui apa yang diketik oleh calon pelanggan Anda akan sangat membantu dalam merencanakan pemasaran dengan Google Ads.
ToffeeDev adalah salah satu mitra resmi dari Google dan memiliki Google Partner Badge. Sebagai Google Partner, kami memiliki kelebihan yang akan membantu Anda, yaitu: mampu meningkatkan pendapatan perusahaan, mempertahankan dan menumbuhkan bisnis klien dan terhubung dengan Google.
Untuk budget, Google tidak memberi batasan tertentu. Namun menurut kami, dengan budget sebesar Rp100.000/hari Anda akan mendapatkan hasil yang efektif.
Tidak mungkin untuk menggaransi posisi atau visibilitas iklan Anda. Posisi dan visibilitas iklan ditentukan oleh beberapa faktor dan terus berubah dalam setiap pencarian.
Kami akan mengirimkan reporting bulanan termasuk biaya iklan, jumlah klik dan konversi yang terjadi dalam bulan sebelumnya.
Kami juga akan memberikan masukan untuk iklan Anda di bulan berikutnya untuk memastikan iklan Anda mendapatkan hasil yang maksimal.